Reading Time:
3
minutes
The Arduino #include program was first announced as part of 2021's Arduino Day. Since then we've been working with Powercoders, which runs a bootcamp to promote equality in the IT industry.
Powercoders Internship
Powercoders is a non-profit coding academy for refugees. It offers a 3-month bootcamp followed by a 6 to 12 month internship.
It's all about promoting equal opportunities for diverse talents across the IT industry. The goal is permanent placement of newly trained refugees in IT companies and their various internal departments.
It's an outstanding program that's broken up into five steps.
Basic Training: After a rigorous selection, a class of 15 to 20 students are trained for the first seven weeks in basic IT skills (HTML/CSS/JavaScript).
Career Day: In week six, the students' CVs are sent out. They join the Career Day in week seven for interview sessions. During week eight, personal job interviews then take place.
Industry Focus Training: Weeks nine to 13 see students being prepared for their internships by improving specific technical skills to meet their companies' requirements.
Internship: Ideally, an internship starts after the training and lasts for 12 months (with a minimum of six).
Follow-up: When selecting an intern it's important to consider their career path. For example, as a junior position, a trainee program or an apprenticeship.
Given that Arduino shares so many of the Powercoders' values, especially as part of the #include program, this was a great fit.
After several interviews with various candidates, we were thrilled to have met Souad Allahham and brought her into the Arduino web team.
Arduino Internship
Souad is a Syrian refugee now living in Italy. She's acquired a wide range of digital skills not only through the Powercoders program, but is also self-taught. Her passion for the world of data makes her a perfect addition to Data Management and Analysis activities. Arduino's currently implementing a lot of new tools and investigation strategies in this area.
"It's been around three months that I've been with Arduino," says Souad. "I admire the work environment here so much. Everyone is so kind, open and friendly. My tutor is so organized, an excellent communicator and very supportive. He provides me with all the instruction and information I need.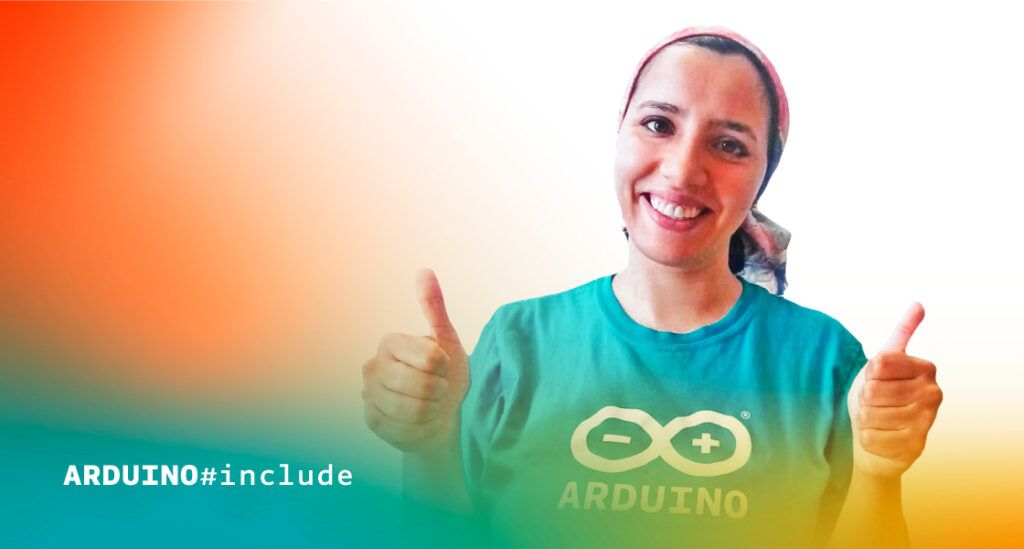 "My team leader is so professional and knowledgeable. I'm learning a lot about analytical tools and methods from him using real datasets," she continues. "And my teammate shares his Arduino experience with me in a very clear and transparent way. With encouragement and support from Stefano, we published my first report about the Arduino Forum, which shows daily KPI metrics. I'm so glad to have this experience. Thank you Arduino for this golden opportunity!"
Souad's not the only one who's delighted that she's been able to join the team. Stefano Visconti, who heads up the Web and Cloud teams, summed up the whole of Arduino's appreciation for the great work she's been doing.
"Souad is an exceptional learner," he says."She was able to become a valuable contributor to our team in a short time. Always positive and easy to work with!"
We hope this is only the beginning of a long journey working together. Welcome to Arduino, Souad!
Website: LINK