Reading Time:
2
minutes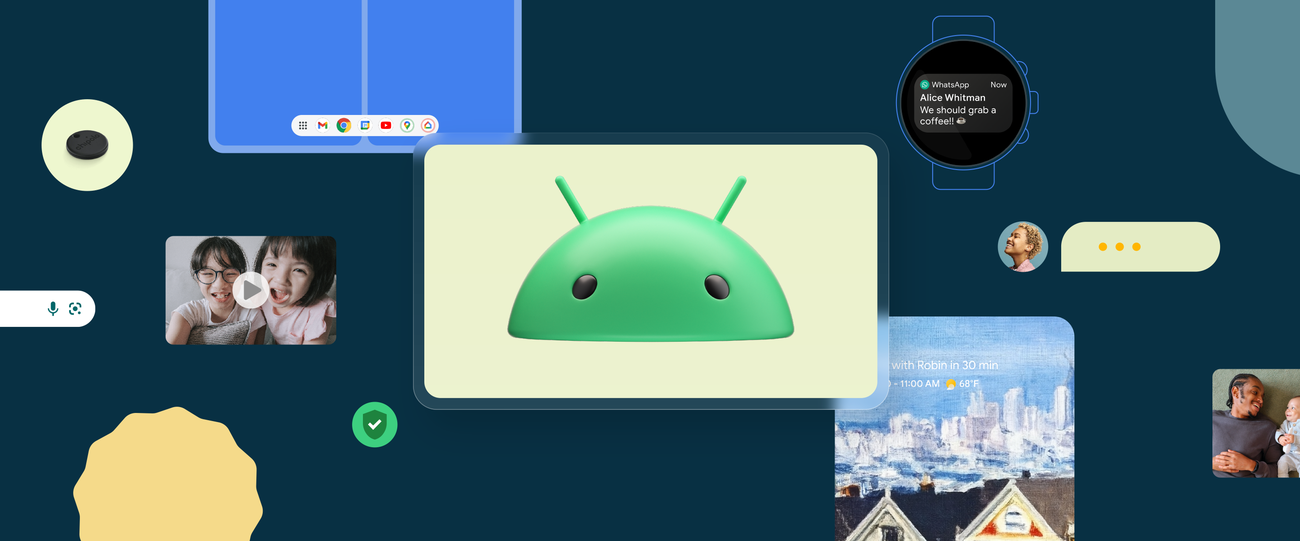 Experience the best of Android on your TV and in your car
In the living room, Android TV OS is now the #1 streaming platform worldwide by shipments, and recently brought Google TV users more than 800 free TV channels in one place – more than any other streaming platform.
On the road, Android continues to bring new in-car experiences, whether it's Android Auto or cars with Google built-in. Supported by nearly every major manufacturer, Android Auto will be available in 200 million cars this year. And the number of car models with Google built-in will more than double by the end of the year.
And we're continuing to bring Android to new screens. Together with Samsung, we're building a new immersive XR platform powered by Android. We'll share more later this year.
Enjoy all your devices working better together
But Android is about more than just different types of devices — it's also about connecting them. And we've been building features to help your devices to work better together:
Fast Pair speeds up the setup process for pairing your favorite devices, including over 300 headphones.
Casting makes streaming video and audio to your devices simple, with support for over 3,000 apps.
Nearby Share is enabled on 3 billion devices, letting you easily share content with people and between your phone, tablet and Chromebook. It even works with Windows PCs, now available in Beta globally.
Keep track of all your devices with the new Find My Device
To help you keep track of all your devices, we're updating Find My Device later this summer to support a wider range of devices from different brands — from headphones to tablets and more. And to protect your privacy and safety, unknown tracker alerts will tell you if an unrecognized tracking tag is moving with you, and help you locate it. Check out this blog post to learn more about these new experiences.
Website: LINK