Reading Time:
4
minutes
Basically, there is one software tool you do need: that is a slicing software. Optionally, you may want to use a software to create 3D models for printing.
But let's start with 3D modeling software as that comes first in the process.
3D modeling software
When you wish to design the 3D printable model on your own, get a 3D modeling software tool that outputs your digital model in the standard STL or OBJ format. There is a wealth of more or less powerful tools for this purpose – we selected a few recommended tools.
Free 3D modeling tools
* SketchUp Make is a feature-rich tool for both beginners and advanced users. It is easy to learn – especially, with the help of All3DP's beginner's workshop for SketchUp. There is also a commercial Pro edition with additional functionality. Please note that you need to install a plug-in to be able to export STL files for 3D printing (see our workshop).
* FreeCAD is a complex tool designed rather for advanced users. However, All3DP's beginner's workshop for FreeCAD helps you get started.
* Blender is a feature-rich 3D modeling and animation tool. It is designed for advanced and professional users and is often used for 3D applications, animated films and games. But it is also a great tool for 3D modeling.
* 123D Design is a simple 3D modeling tool that gets you easily started; there is a commercial version with more features.
Commercial 3D modeling software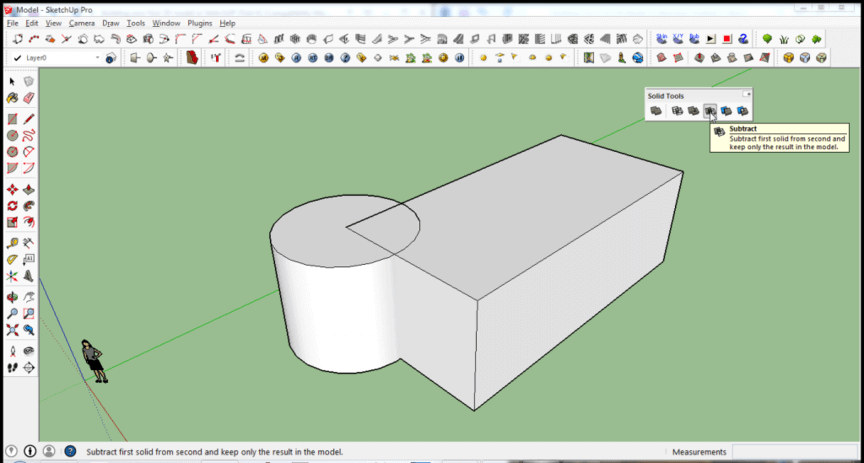 * SketchUp Pro has more features but is as easy to use as its little brother (see the All3DP beginner's guide for SketchUp).
* Solidworks is a very popular 3D CAD tool; it is used by over 2 million engineers and designers.
* AutoCAD and 3ds Max are also widely used professional CAD and 3D modeling tools.
Other tools that create 3D models
* 123D Catch is a free 3D scanning app (Windows, iOS, Android) that lets you create 3D models by taking a series of photos of an object.
* 123D Sculpt+ is a tactile modeling app for the iPad and Android tablets. It allows you to use your fingers to work on a model like you would when modeling with clay.
Slicing software
A slicing software is something you definitely need for 3D printing. The slicing software converts a digital 3D model (a STL or OBJ file) into printing instructions for your 3D printer – i.e., it generates so-called G-code. The G-code then is sent to the 3D printer where it is executed and turned into a 3D printout.
The slicing software cuts the model into horizontal layers (slices); the printer outputs one layer after the other. Additionally, the software also creates the paths needed to fill the layers and to build the support structures. It also calculates the amount of material required.
3D printers from commercial providers come with a slicing software designed for that printer. If you built your 3D printer by yourself or if you are not satisfied with your printer's slicing software, you can use the free slicing tools Cura (that comes with the Ultimaker printers) or Slic3r. Many expert users prefer Cura or Slic3r over their printer's software.
Both Cura and Slic3r are excellent tools that get the job done and are easy to use and highly customizable to fit your needs. There is an extensive review of the new version of Cura on All3DP and a step-by-step workshop on slicing with Cura.
Website: LINK