Reading Time:
3
minutes
We are delighted to announce that we've joined the partner network of edX, the global online learning platform. Through our free online courses we enable any educator to teach students about computing and how to create with digital technologies. Since 2017, over 250,000 people have taken our online courses, including 19,000 teachers in England alone. The move to edX builds on this success to help us bring high-quality training to many more teachers worldwide.
"I feel that this course was essential in my understanding of where I may take my students on their journey as coders. Extremely practical advice and exercises." – Online course participant
Free training to support all educators to teach computing
Supporting teachers and educators is crucial for our mission to enable young people to realise their full potential through the power of computing and digital technologies. Through our online courses educators can learn the skills, knowledge, and confidence to teach computing in an engaging way. As a result, they empower young people to in turn develop the knowledge, skills, and confidence to use digital technologies effectively, and to be able to critically evaluate these technologies and confidently engage with technological change.
Twenty of our most popular online courses are now available for sign-up on the edX platform. They will start in two blocks of ten in August and September, respectively.
The courses are written with educators in mind, and are also useful to anyone with an interest in computing. The scope of topics is broad and includes programming in Python and Scratch, web development and design, cybersecurity, and machine learning and AI. Our aim is to support educators of all levels of experience to learn about computing, including teachers, club volunteers, youth workers, parents, and more. The courses also draw on content from our Computing Curriculum and provide support for teachers who want to engage their students with Experience AI, our pioneering education initiative about the field of AI.
"Our partnership with edX gives teachers everywhere a new way to engage with our free, expert-led computing education training. As people design and deploy new and powerful digital technologies, it's important that no-one is left behind and we are all able to shape technology together." – Sian Harris, Chief Education Officer at the Raspberry Pi Foundation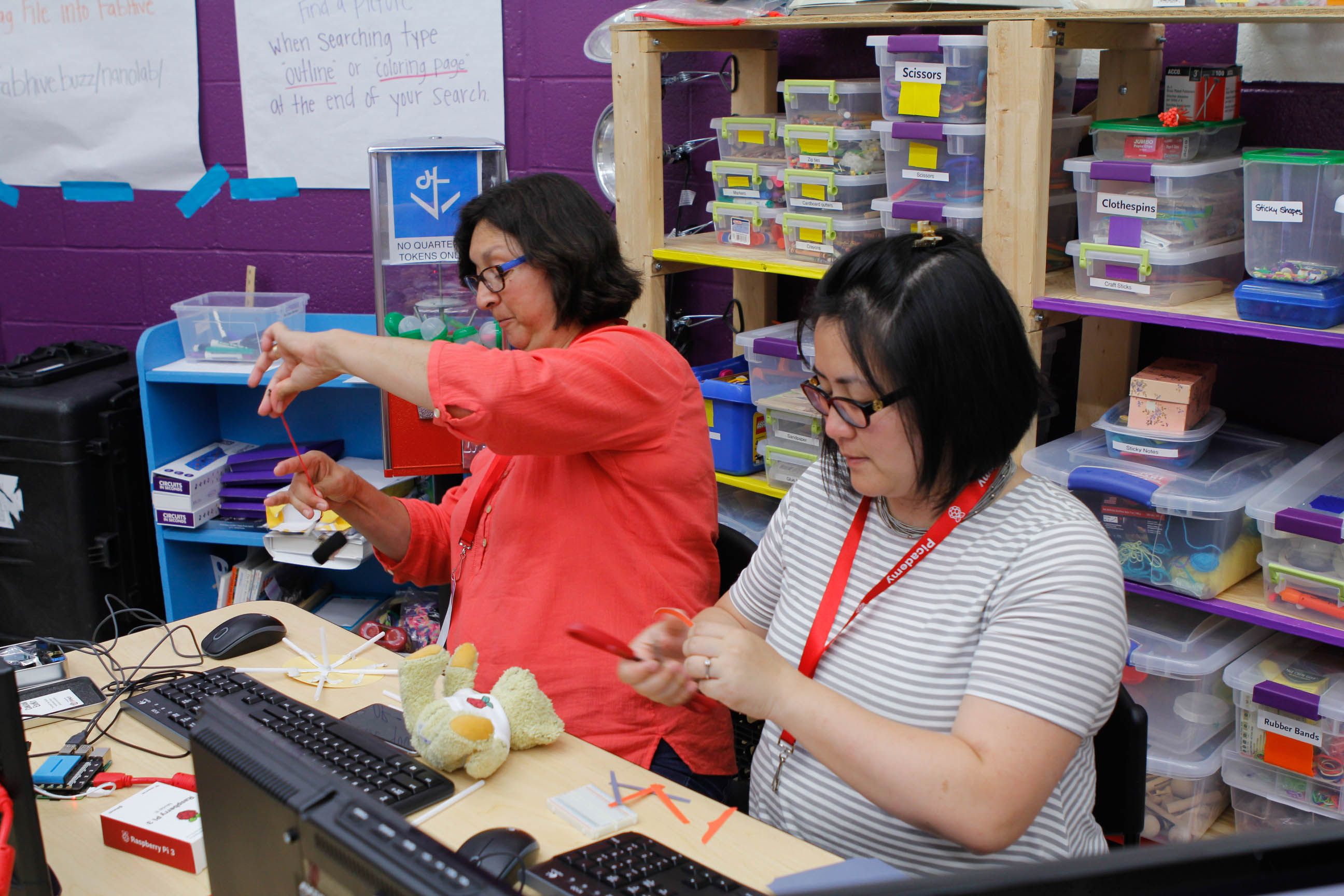 What are our courses like?
Designed, created, and facilitated by us, each of our courses is a cross-team project. When we put together a course we:
Use pedagogical best practice: we lead with concepts, model processes, and include activities that are ready for the classroom; add variety in terms of what content to present as text, images, or videos; and include opportunities to create projects
Use language carefully so that it is easy to follow for all participants, as are engaging with us online and may have English as an additional language
Put accessibility front and centre so that as many people as possible can learn with us
Offering our courses on the edX platform gives us flexibility in how we present the content, meaning we can better meet learner needs.
"Not only did the course present a thorough grounding in computing pedagogy, references were made to supporting research, and the structure and presentation was deceptively straightforward — despite dealing with some tricky concepts." – Online course participant
We especially strive to exemplify the pedagogical approaches we recommend to teachers within the courses themselves. For example, semantic waves are woven throughout our learning resources and help learners to unpack new concepts, then repack them into more complex contexts to encourage knowledge acquisition. This teaching strategy, along with many others, is used widely in the courses and in all our teaching and learning resources.
How you can learn with us on edX
Taking our courses on edX you can:
Learn at your computer or on the edX mobile app
Join a course's dedicated discussion are to discuss and collaborate with other participants
Ask our team questions — we'll have experienced facilitators on hand
All the courses can be completed at your own pace, in your own time. Based on a commitment of between 1 to 2 hours per week, you can complete our courses in 2 to 4 weeks. You're also welcome to work through them more quickly (or slowly) if you prefer.
Browse our selection of free courses and decide what your next learning adventure will be.
We look forward to catching up with you in the course discussions on our new platform.
Website: LINK