Reading Time:
4
minutes
Blurring the lines between cautious strategy and unbridled mayhem, combined with the latest points-earning and quality of life features, SUPERHOT VR: Arcade Edition is the critically acclaimed VR experience revamped, remixed and specifically crafted for VR arcade and LBE use.
Months of design, development and testing have ensured that SUPERHOT VR: Arcade Edition is the best experience for those looking to deploy SUPERHOT VR in a public setting. Play SUPERHOT VR in full arcade style and earn points to take your place on the leaderboard, moving smoothly between levels without the need to ever touch floppy disks or stop the gameplay! Easily choose the exact level you want to play, try out the latest time modes including custom session length setting – and experience all of this in one of the 11 supported languages.
Optimized specifically for Arcades
The original SUPERHOT VR has gained a massive following with LBE and VR Arcade operators. We felt that it could be redesigned to fill the specific needs of arcades even better, so we took SUPERHOT VR for a spin and remixed it into SUPERHOT VR: Arcade Edition – a sleek, streamlined and VR Arcade friendly game that puts focus on pure gameplay while helping make arcade operators lives way easier.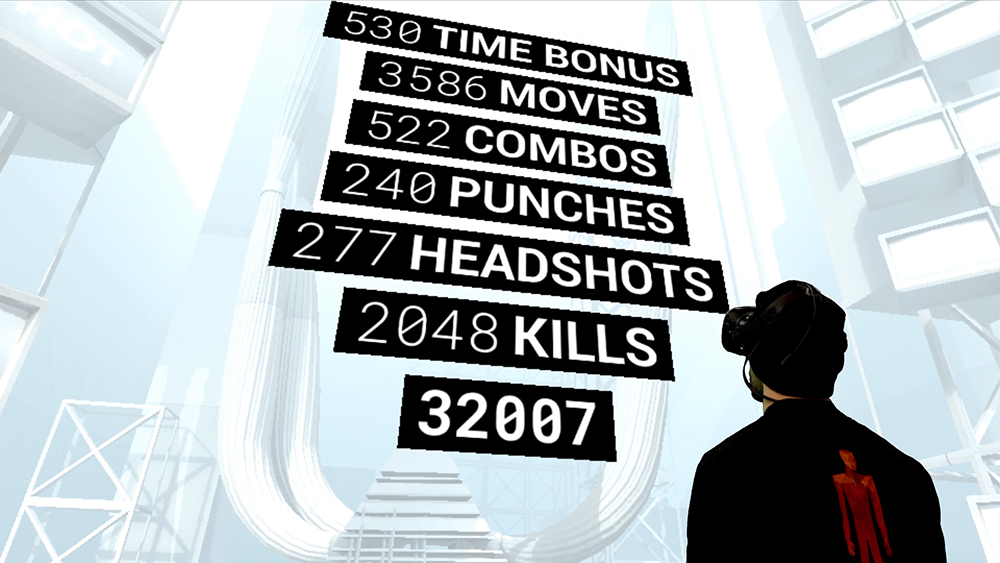 Scoring your gameplay into greatness

One of the key and most obvious changes is the new points and leaderboard system. Slash, dodge and headshot your way through levels. Each action you take and each stunt you manage to pull off will be scored. After completing a playthrough, everyone will be able to compare their efforts on the leaderboards. Want to brag about your score? Now everyone will see it and you'll get an objective proof of your awesome skills! Leaderboards provide that healthy dose of friendly rivalry which in turn encourages players to return for a third, fifth and even hundredth session.
To streamline the flow of gameplay even further, we removed all the additional fluff that might get in the way of setting new high scores – no more floppy disks, hacker rooms or other distractions. Thanks to that, the game is more accessible. Getting directly into action a breeze! It's pure, uninterrupted gameplay designed for the best, most streamlined experience.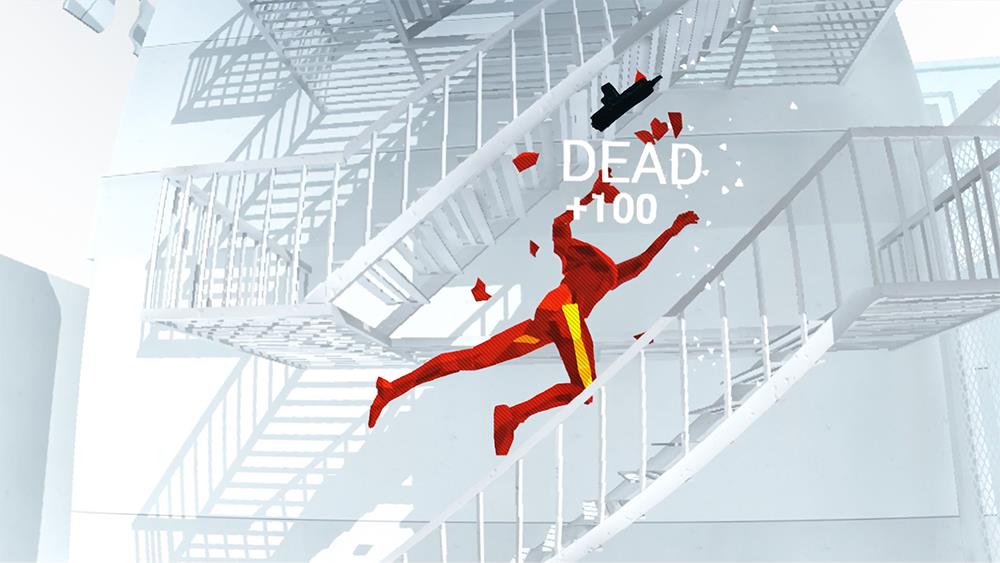 Showing some love for the VR Arcade operators
Operators receive a sleek, new Admin Panel to easily change game settings and ensure players can devote all their focus to the game itself.  Now operators can select default modes and settings. Should a player experience any difficulties with a particular level, just reload it, go to the next one, or skip to the end of the game. All of this can be done without the need to reset the game.
The new custom second screen lets spectators watch the action closer, stay immersed in the experience, preparing them for their own attempt. If the game has not been interacted with for some time, you can automatically roll the Attract Mode video – just enable this feature in the settings.
Speaking of game modes – you can now pick and choose between new and optional time limited modes with 5, 15, and 30 minute session lengths. If that doesn't suit your fancy, you can customize it to a specific session length. Additionally, returning players will be able to pick the exact level they want to play.
Fun for all
The team is super excited by the new features and fun things in SUPERHOT VR: Arcade Edition. We really want to make sure everyone can try them out and we're thinking hard on how to do this. Our goal is to make sure our existing players can try out the best bits at home while ensuring arcades still have something cool just for them. We haven't figured out how to do this best just yet, but when we do, we'll let everyone know.
SUPERHOT VR: Arcade Edition takes all the goodness of the original SUPERHOT VR gameplay, sprinkling it with new features and game modes while streamlining everything that might interrupt the gameplay itself. Empowering both the player and the operator to let them achieve the greatest VR arcade experience the game could offer was our pivotal goal in this project. When all is said and done, what we really want is to let you have unspoiled, uninterrupted fun that you will remember as a true, immersive, frantic experience. We cannot wait to see the high scores of people all over the world and check if we ourselves can beat them! Give us a challenge! Have fun!
Cheers!
Website: LINK