Reading Time:
4
minutes
We and our partners ESA Education are delighted to announce that for this year's Mission Space Lab of the European Astro Pi Challenge, a record number of 800 teams from 23 countries sent us their ideas for experiments to run on board the International Space Station (ISS).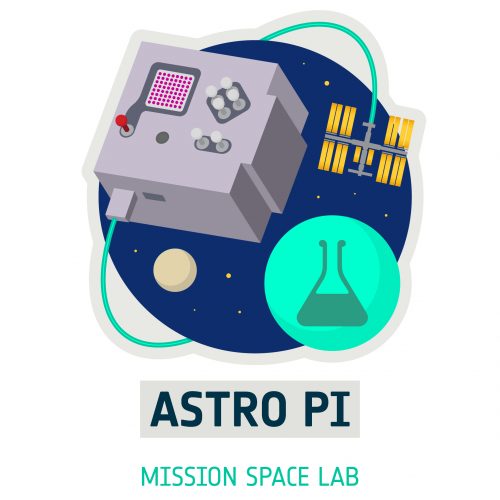 This is an incredible 83% increase from last year and means that more than 3100 young people from across Europe and other eligible countries have taken part in Phase 1 of Mission Space Lab.
Young people's scientific experiments in space with Mission Space Lab
Every year since 2015, thanks to our yearly Astro Pi Challenge, Mission Space Lab teams of young people have created code for their own scientific experiments to run on the ISS's two Astro Pi units. These Astro Pi units are Raspberry Pi computers in space-proof cases, with cameras and an array of sensors. In Phase 1 of Mission Space Lab, teams submit their idea for an experiment that uses the Astro Pi hardware to investigate either the environmental conditions inside the Columbus module on the ISS, or life on the Earth's surface.
This year, we are sending two upgraded Astro Pi units up into space to the ISS. These consist of the newest model of the Raspberry Pi computer, the newest Raspberry Pi camera, an augmented sensor board and a Coral machine learning accelerator. Young people can vote for the new Astro Pi units' names by doing the Astro Pi beginners' coding activity, Mission Zero.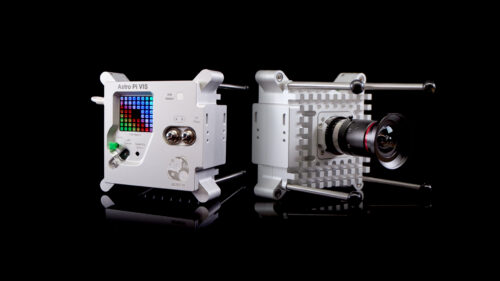 For Mission Space Lab participants, the new hardware opens up a range of options for experiments that were not possible before. Among these are experiments using elements of artificial intelligence such as advanced machine learning, and higher-resolution photography than ever before.
It's clear that young people are really excited about the new hardware. Not only did we see an overall increase in participating teams, but 49% of the Mission Space Lab experiment ideas that teams sent us involved machine learning.
Mission Space Lab teams are getting ready to write and test their code
We've now selected 502 teams for Phase 2 of Mission Space Lab based on the quality of their experiment ideas. Despite the fierce competition, this is 26% more teams than we were able to progress to Phase 2 last year.
All the teams we've selected are about to be sent a special Astro Pi hardware kit to help them write the programs for their experiments. These kits include all the components to replicate the new Astro Pi units that will travel to space in December: a Raspberry Pi 4 computer, a Raspberry Pi High Quality Camera, and the same sensors that are on the Astro Pi computers on the ISS. In addition, teams conducting experiments involving machine learning will receive a Coral machine learning accelerator, and teams conducting experiments involving Infrared photography will receive a red optical filter.
Once the teams of young people have received their hardware kits, they'll be able to familiarise themselves with the Astro Pi sensors and cameras, and then create and test (and re-test!) their code.
Young people's code will run in space next year
The teams' deadline for submitting the code for their experiments to us is Thursday 24 February 2022. Once their code has gone through our checks and tests, it will be ready to run on the shiny new Astro Pi units on board the ISS in April or May.
Congratulations to the successful teams, and thank you to everyone who sent us their ideas for Mission Space Lab this year. And a special thank you to all the teachers, educators, club volunteers, and other wonderful people who are acting as Mission Space Lab team mentors this year. You are helping your young people do something remarkable that they will remember for the rest of their lives.
If your team was unsuccessful this time, we're sorry for the disappointment — please try again next year.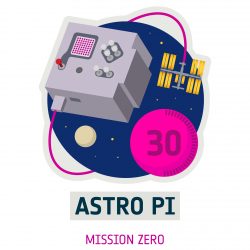 Young people up to age 19 can also take part in Mission Zero, the beginners' coding activity of the European Astro Pi Challenge, to vote for which European scientist they think we should name the units after. All Mission Zero entries are guaranteed to run on the ISS for 30 seconds!
Website: LINK