Reading Time:
3
minutes
Der PlayStation Showcase lieferte verlockende erste Einblicke in völlig neue Spiele in der Entwicklung und Updates zu kommenden Titeln von PlayStation Studios und unseren 3rd Party-Freunden. Da die Show über eine Stunde lief und über dreißig Titel enthüllt wurden, gab es viel zu verdauen. Wenn ihr den Showcase noch einmal erleben möchtet, könnt ihr ihn unten noch einmal ansehen.
Wenn ihr mehr über einige der gezeigten Spiele erfahren möchtet, lest weiter. Neben Rückblicken auf einzelne Enthüllungen gibt es in ausgewählten PlayStation-Blog-Artikeln zusätzliche Informationen und exklusive Screenshots von den Machern hinter den Spielen. Alle sind unten verlinkt.
PlayStation Showcase: Ankündigungen von PlayStation Studios und Drittanbietern
Werft einen kurzen Blick auf das neue Zubehör, das im Showcase vorgestellt wurde – das Project Q-Gerät zum Spielen von Spielen, das auf eurer PS5 installiert und über WLAN gestreamt wird, sowie unsere ersten offiziellen kabellosen Earbuds, die verlustfreien Klang auf PS5 und PC bieten. Weitere Details folgen in den kommenden Monaten.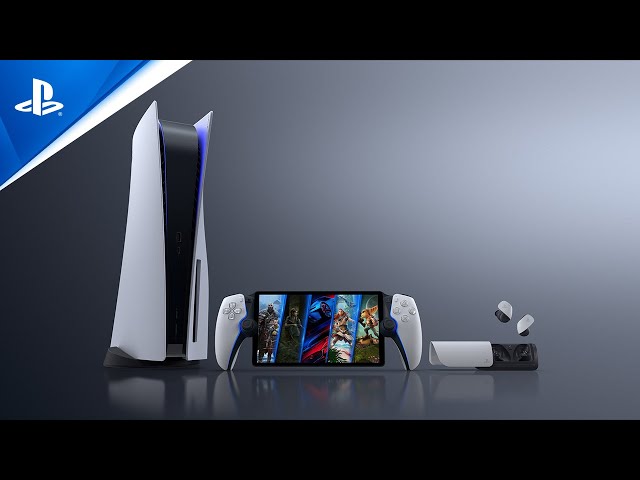 Wir haben außerdem Metal Gear Solid Delta: Snake Eater angekündigt, das für PS5 erscheint. Schaut euch den ersten Trailer unten an: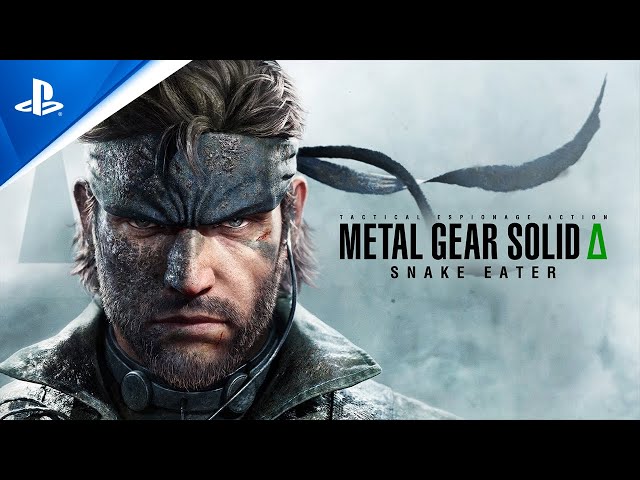 Bungie hat offiziell sein erstes völlig neues Projekt seit mehr als einem Jahrzehnt angekündigt: Marathon, ein Science-Fiction-PvP-Extraktions-Shooter. Das Studio hinter Halo und Destiny hat den allerersten CGI-Teaser-Trailer für das Spiel veröffentlicht, der einen Blick auf die Spielercharaktere wirft – cybernetische Söldner, bekannt als Runners. Schaut mal:
Bungie gab außerdem einen ersten Einblick in seine nächste Erweiterung, Destiny 2: The Final Shape, die als epischer Abschluss der jahrzehntelangen Light and Darkness Saga dienen wird. Es wurde ein kurzer Teaser-Trailer gezeigt, der in einem überraschenden Cameo-Auftritt des beliebten Charakters Cayde-6 gipfelte, dem Hunter Vanguard, der während der Ereignisse von Destiny 2: Forsaken im Jahr 2018 seinen Gegenspieler traf. Cayde wird von Schauspieler Nathan Fillion gespielt, den Bungie angekündigt hat die Rolle erneut übernehmen. Destiny-Fans werden ihre nächste Chance haben, beim kommenden Destiny 2 Showcase mehr über die Erweiterung "The Final Shape" zu erfahren, einer Livestream-Veranstaltung, die am 22. August auf Bungie-Kanälen übertragen wird.
Street Fighter 6 ist in etwas mehr als einer Woche verfügbar. Um dies zu feiern, hat Capcom einen neuen Trailer zum Thema World Tour veröffentlicht:
Neben diesen neuen Trailer-Debüts gab es auch große Neuigkeiten von anderen Entwicklern:
PlayStation Showcase: PS VR2 Ankündigungen
PlayStation Showcase: Indie Ankündigungen
Website: LINK