Reading Time:
3
minutes
Sommerzeit ist Fußballzeit! Genießt einen kühlen Drink, während ihr am Summer of Football teilnehmt. Und das Beste daran: Ihr bekommt eine Menge cooles Zeug geschenkt!
Seid beim Summer of Football dabei, um tolle Sofortpreise zu erhalten und am großen PlayStation 5 Gewinnspiel teilzunehmen. Doch dafür müsst ihr zunächst beweisen, was ihr bei FIFA 21 auf PS4 drauf habt!
So funktioniert's
Ihr könnt es kaum abwarten? Verständlich! Ihr seid nur drei Schritte von der ersten Challenge, coolen Preisen und jeder Menge virtuellem Ruhm entfernt.
Login: Startet die Summer of Football App und loggt euch mit eurer PSN-ID ein.
Trophäen erspielen: Hier seht ihr alle offenen Challenges und welche PS4 Trophäen ihr erspielen müsst, um sie zu bestehen.
Gewinnen: Schnappt euch eure Sofortpreise und die Chance auf eine PlayStation 5.
Die Teilnahmebedingungen findet ihr hier.
Meistert vier Challenges
Während des Summer of Football gibt es vier Challenges zu meistern. Bei jeder Challenge besteht die Herausforderung darin, die vorgegebene Trophäe auf PS4 zu erspielen. Schafft ihr das während des Aktionszeitraums, könnt ihr euch den Sofortpreis dafür sichern.
Keine Sorge: Wenn ihr die PS4 Trophäen bereits in eurer Sammlung habt, schalten sich die Preise sofort für euch frei.
Um am PS5 Gewinnspiel teilzunehmen, müsst ihr zunächst alle Challenges gemeistert haben. Ihr schafft das!
Aktionszeitraum: 11.06.2021 – 11.07.2021
Challenge 1 – Erspielt "Ende der Story": 11.06.2021 – 20.06.2021
Challenge 2 – 21.06.2021 – 27.06.2021
Challenge 3 – 28.06.2021 – 04.07.2021
Challenge 4 – 05.07.2021 – 11.07.2021
Ihr habt den Startschuss verpasst? Kein Problem! Die PS4 Trophäen aller bisher gestarteten Challenges können jederzeit verdient werden. Ihr könnt also theoretisch sogar noch am allerletzten Tag alle Challenges meistern, die Sofortpreise erhalten und am PS5 Gewinnspiel teilnehmen.
Teilnehmende Länder
Deutschland, Schweiz, Österreich, Polen, Tschechische Republik, Slowakei, Slowenien, Ungarn, Russland, Ukraine, Großbritannien, Irland, Island, Niederlande, Belgien, Frankreich, Spanien, Portugal, Italien, Bulgarien, Rumänien, Dänemark, Norwegen, Schweden, Finnland, Australien und Neuseeland.
Schnappt euch Fußball Avatare
Für das Erfüllen der Challenges wollen wir euch belohnen: Schafft ihr es, im Aktionszeitraum die geforderte Trophäe zu erspielen, könnt ihr euren Sofortpreis direkt im Store einlösen. Jede absolvierte Challenge bringt euch einen coolen und exklusiven PSN-Avatar.
PlayStation 5 Gewinnspiel
Während des Summer of Football habt ihr außerdem die Chance, eine PlayStation 5 zu gewinnen! Dazu müsst ihr allerdings euer Können zeigen und alle vorherigen Challenges schaffen. Danach lässt sich das Gewinnspielformular mit der Gewinnspielfrage ausfüllen und schon seid ihr im Lostopf.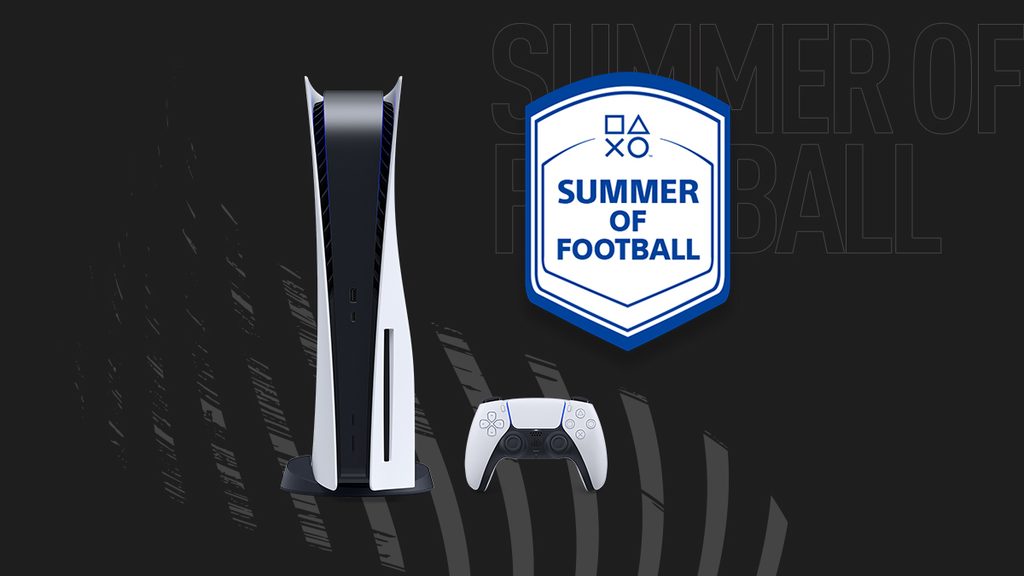 Challenge 1 – So bekommt ihr die Trophäe
Ihr wollt sofort loslegen? Klasse! Wenn ihr die folgenden Schritte erreicht, steht eurer ersten bestandenen Challenge und einem Fußball Avatar nichts mehr im Weg:
Ende der Story – Challenge 1
Ihr erhaltet die Trophäe "Ende der Story", wenn ihr den Volta Storymodus auf PS4 abgeschlossen habt. Die Trophäe wandert sofort in eure Sammlung, sobald ihr "Das Debüt" abschließt.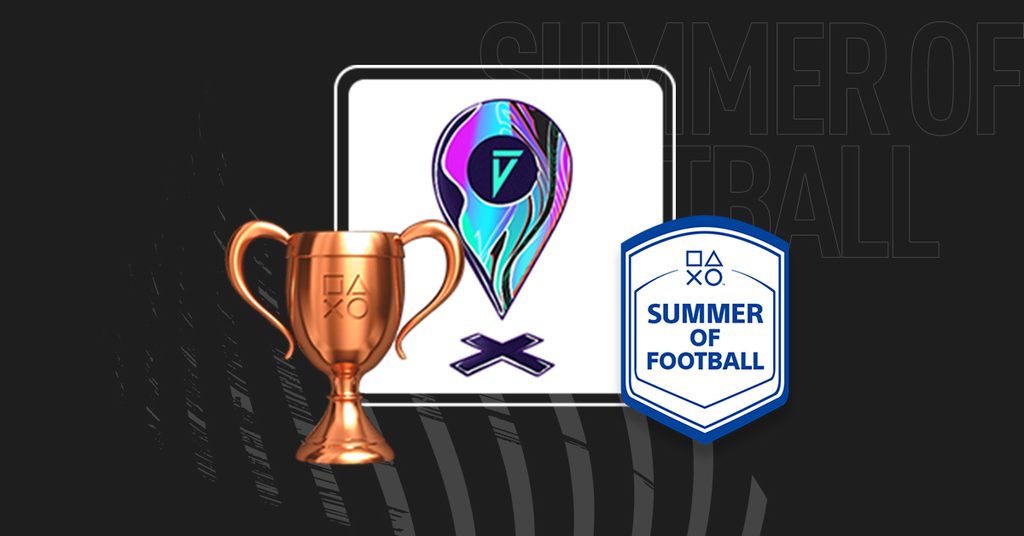 Noch Fragen?
Ihr habt noch Fragen zum Summer of Football? Dann schaut hier in die FAQ!
Jetzt bleibt uns nur noch zu sagen: Viel Spaß beim Summer of Football und viel Glück beim Gewinnspiel!
Website: LINK