Reading Time:
3
minutes
Construction of Notre-Dame de Paris began in 1163 and took over a century to be completed – with the exterior becoming globally recognised and admired. Over time its purpose changed back and forth, and it bore witness and host to key moments in history such as Napoleon Bonaparte crowning himself Emperor, was the setting of Victor Hugo's classic – the Hunchback of Notre Dame, and is a UNESCO World Heritage site.
The centuries of history and exquisite design made an impression across the world, and in 2019 when a fire destroyed significant parts of the interior and exterior, the loss was felt far beyond the borders of France.
Globally, there was an outpouring of shock that such a cultural landmark was lost. France immediately began campaigns to fund rebuilding the structure, and it was natural that people would look at how to preserve the memories and experience of Notre Dame, beyond just photos and videos.
Through Emissive's strong background at creating incredible interactive experiences, including 'Mona Lisa: Beyond the Glass' which was the Louvre's first-ever VR exhibition, the company was selected to help bring Notre Dame back to life digitally. It took months of painstaking work to rebuild Notre Dame in VR, using high-res scans of the interior, and now the experience is ready to show to the world.
Emissive's work means that visitors can experience the beauty of Notre Dame, using the power and clarity of VIVE Focus 3 to explore the interior of the illustrious Cathedral. In partnership with Orange, the exhibition opens to the public on 15 Jan in la Défense, Paris.
Cher Wang, Co-founder and Chairwoman, HTC Corp, said, "Allowing people to experience in fantastic detail the awe-inspiring beauty and history of Notre Dame cathedral is an outstanding example of how virtual reality can ensure that history lives on. Our compact, all in one VIVE Focus 3 headset enables people to absorb the atmosphere and admire the marvellous architecture and precious relics as if they were there."
She continued, "We're particularly proud of this work by our content partner Emissive, which has led the world in creating extraordinary and unique VR-based cultural experiences."
Fabien Barati, CEO of Emissive said, "We are delighted to show the great potential of immersive expeditions to the general public. Our teams are proud to contribute, through their expertise, to the reconstruction, preservation and enhancement of this unique monument, so rich in symbols that is Notre-Dame de Paris.
In the coming weeks, Emissive and HTC VIVE will share more details about how this incredible work came to life.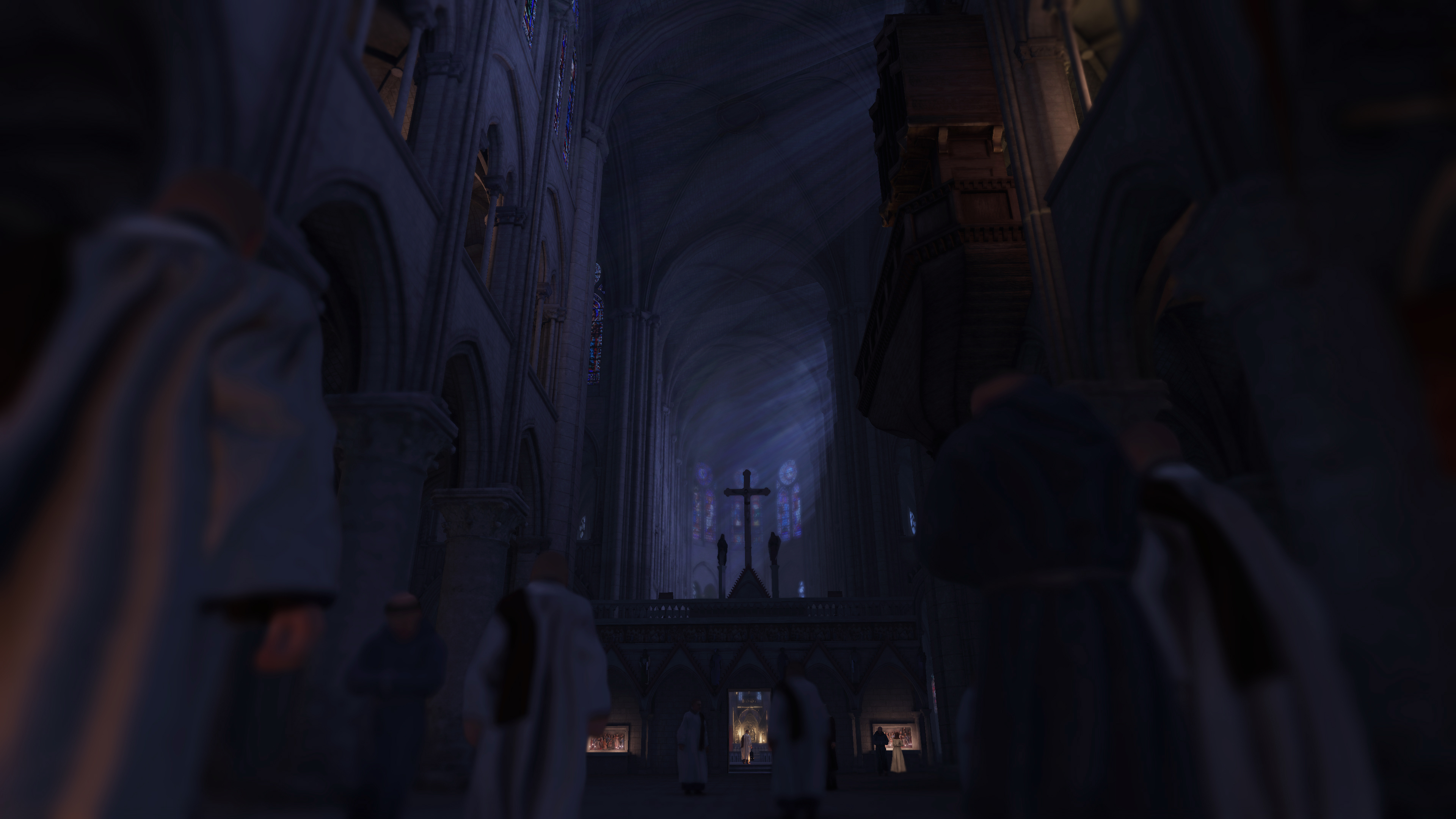 Website: LINK