Reading Time:
4
minutes
Hi! Wir sind Galvanic Games und wir machen Wizard With A Gun! Heute dürfen wir PlayStation-Spielern einen kleinen Einblick hinter den Vorhang gewähren und erzählen euch ein bisschen über eine der Hauptkomponenten des Spiels: Munition basteln!
Für diejenigen unter euch, die uns noch nicht kennen: Wizard With A Gun ist ein Online Coop Sandbox Survival Gane, das in einer magischen Wildnis namens "The Shatter" spielt – es handelt sich um die letzten Überbleibsel einer vom Chaos zerstörten Welt, in der ihr gegen gefährliche Kreaturen und geheimnisvolle Gefahren antreten müsst.
Ihr spielt als ein trickreicher Zauberer, bekannt als Gunmancer, quasi ein Revolverzauberer.
Als wandernder Magie-Held ist es euer Job, das Chrononancer's Wheel zu reparieren – eine göttliche Maschine mit der Fähigkeit, die Zeit zurück zu drehen. Um das zu tun, müsst ihr gegen vier Gunmancer antreten, die in den Überbleibseln von The Shatter gefangen sind, weil jeder von ihnen einen der Schlüssel-Zahnräder besitzt, die das Chrononancer's Wheel wieder funktionieren lassen werden.
Es gibt nur ein Problem: diese Zauberer haben Pistolen.
Um die Herausforderung zu bestehen müsst ihr Verstand und Kreativität einsetzen, um sorgfältig magische Waffen und Munition zu erschaffen, die euch auf der Reise helfen werden. Alle Reagenzien, die ihr findet, erntet oder sammelt, können eingesetzt werden, um magische Kugeln zu erschaffen. Die verschiedenen Zauber der Kugeln können zusätzlich mit magischen Pulvern versehen werden, oder mit weiteren Kammern. Diese zusätzlichen Eigenschaften ergänzen das Verhalten der Kugeln und erlauben euch, komplexe und mächtige Zaubersprüche gegen eure Gegner aufzubauen.
Wir haben eine Liste von mächtigen Kombinationen und Rezepten zusammengestellt, die ihr erforschen könnt, wenn Wizard With A Gun am 17. Oktober für PS5 erscheint!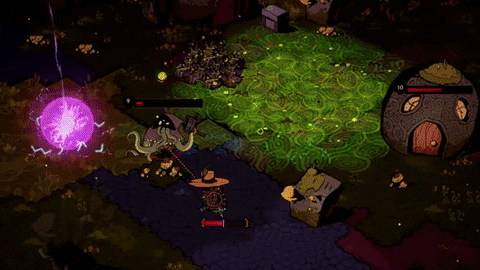 Wasser und Elektrizität: wenn ihr mehrere Ziele in Bewegung treffen wollt, sollten erfahrene Zauberer nach einer Kombination aus Wasser und funkenschlagenden Elektrizitätszauberkugeln greifen.
Diese Kugeln ermöglichen in einem Trusty Machine Wand mit zwei Kammern schnell gefeuerte Schadenszauber. Für noch mehr Effektivität, wählt ein 'Homing in Wet'-Pulver und ein 'Electrical Arc Length'-Pulver und wendet sie auf eine Shocking Kugel an, um haarsträubende Ergebnisse zu erzielen!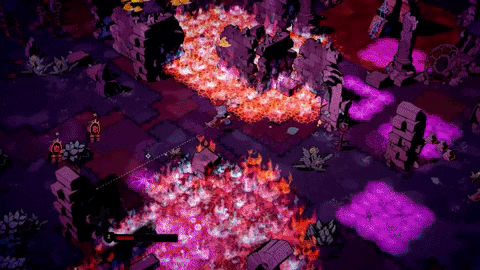 Öl und Feuer: der mysteriöse Alchemist kann aus ein wenig Feuer viel machen, wenn es darum geht, einer großen Fläche konsistent Schaden zuzufügen. Erschafft einen Rugged Wanderbusse aus Öl- und Brandzauberkugeln, um genug Feuerkraft zu erhalten, um jeden pragmatischen Pyromanen alle Hindernisse überwinden zu lassen. Meister der Magie können auch "Napalm"-Pulver und "Tropfendes Öl"-Pulver einsetzen, um den Brand noch weiter auszuweiten.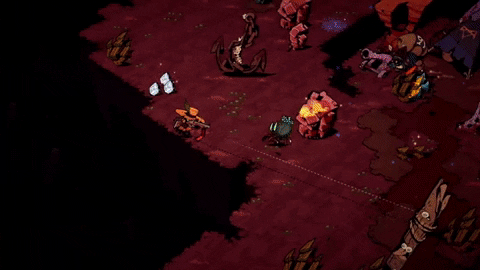 Einfrieren und Kraft: die coolsten Zauberer bündeln das tiefe Wissen der alten Kälte um mächtige Gegner zu überwinden, die ihnen im Weg stehen könnten. Eine Trusty Carbine für den Fernkampf kann mit Einfrier- und Kraftzauberkugeln ausgestattet werden, die eine mächtige Kombi bedeuten. Einfrieren halt eure Gegner in einem Eisblock gefangen und kombiniert mit Kraft zerbricht das Eis in einer kalten Demonstration konzentrierter Stärke. Profizauberer können die Effektivität mit 'Ice Drill'-, 'Longer Freeze'- und 'Shattering Force'-Pulvern steigern.
Wir können nicht abwarten, dass ihr alle Wizard With A Gun erlebt, wenn es am 17. Oktober für PS5 herauskommt. Wir hoffen, dass ihr wo viel Spaß daran haben werdet, mit Freunden zu spielen, wie wir hatten, das Spiel zu machen! Wenn ihr jetzt vorbestellt, bekommt ihr sogar das Gunmancer-Paket mit exklusiven Kostüm-Rezepten – worauf wartet ihr also?
Website: LINK