Reading Time:
2
minutes
Fast, high-quality mocap animation at 400 fps. Brought to you by VIVE Tracker & Shadow® Motion Capture System.
Erik Bakke is the co-founder of Motion Workshop, a Seattle-based business that focuses on motion sensor technology and motion capture. We invited him to sit down and discuss his signature Shadow Motion Capture System and what he was able to accomplish with VIVE.
Dancer Catriona Urquhart, equipped with the Shadow Motion Capture System and 3 VIVE Trackers, has her movement livestreamed into characters in Unreal Engine.
Production of animation content has traditionally involved very expensive motion capture setups using dozens of cameras. This limited high-quality animation production to large studios with big budgets. In the past few years, advances in tracking technology have brought excellent quality animation production to smaller budget projects, indie game and film studios, and independent freelance animators.
Motion Workshop offers a new hybrid tracking system using their Shadow full-body mocap system and HTC VIVE Trackers. The Shadow mocap system provides excellent, fast full-body animation up to 400fps with built-in VIVE Tracker support. The Shadow/VIVE setup provides drift-free position tracking and smooth, accurate full-body joint animation. Plus, VIVE Trackers can be added for virtual camera, prop, and object tracking.
With the included plugins you can livestream into Unreal Engine and Unity game engines. Character animation, props, and cameras are all available in one easy-to-use data stream inside the game engine.
In a recent mocap shoot with dancer Catriona Urquhart from Cornish College of the Arts, we used the Shadow mocap system with 3 VIVE Trackers to livestream the dancer's motions onto a AAA game character in Unreal Engine. We started with the free Paragon characters from the Unreal Marketplace and retargeted the animation in real time using Autodesk Motion Builder. The results were composited and rendered in near-real time using the Composure tool in Unreal Engine.
This setup is ideal for virtual production and doesn't require a large team or a dedicated mocap stage to create great content. For very small teams, these tools are helpful in getting animation content and rendering/compositing arranged in one place for quick and reliable delivery.
***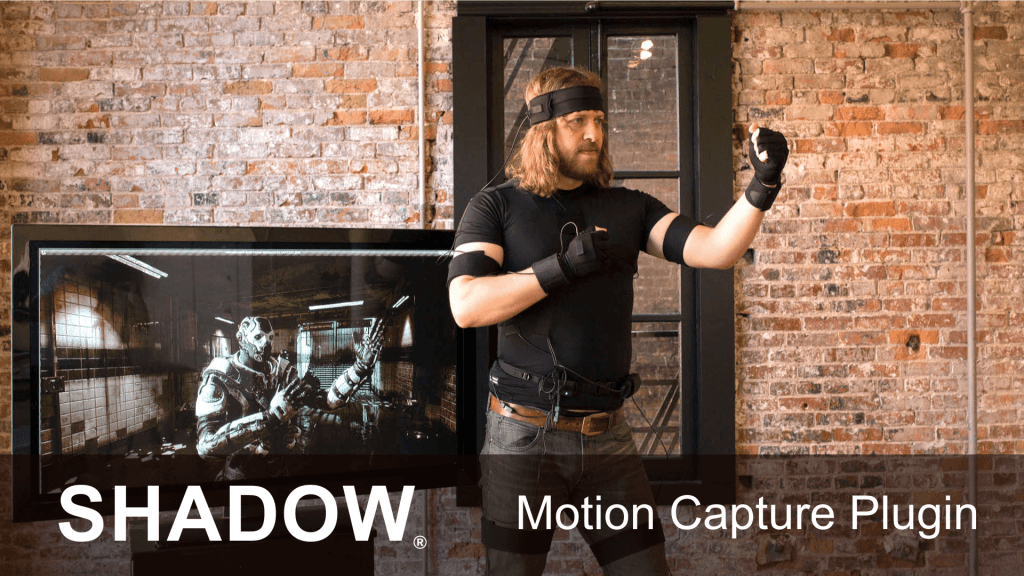 Shadow Mocap plugins are available for free on the Unreal Marketplace and Unity asset store. The Shadow Mocap system is available for purchase at motionshadow.com
Website: LINK