Reading Time:
2
minutes
Boys & Girls Clubs of America and The UPS Foundation have announced that they will use the award-winning VIVE Focus 3 in their UPS Road Code program, which is focused on teaching safe driving techniques to teens in order to help reduce accidents.
The UPS Road Code program started in 2009 and has now reached nearly 60,000 teenagers in 265 Boys & Girls Clubs across the US. The program teaches defensive driving skills to teens, ranging from viewing habits to the consequences of risky behaviors – like texting or drinking while driving. Stronger defensive driving skills could help significantly reduce the 285,000 teen driver injuries that happen yearly in the US.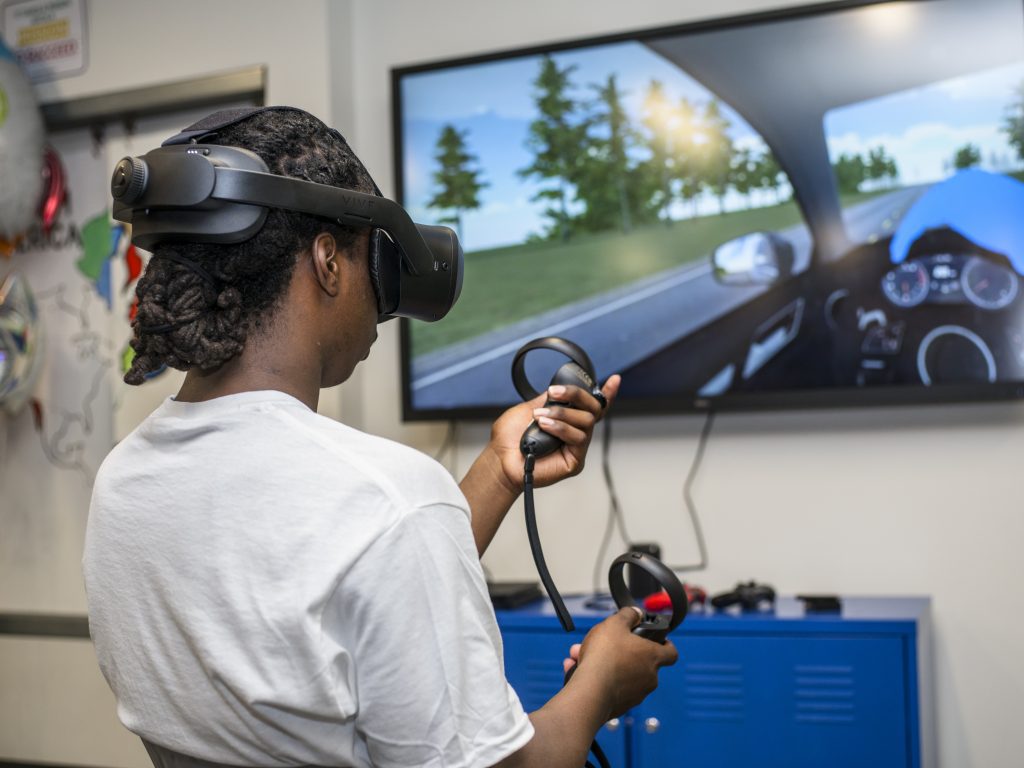 VR is such an effective learning tool because it allows students to repeat lessons as many times as they need, develop muscle memory, and get a real sense of time and space in virtual environments. According to a study from the National Training Laboratories, retention rates for VR learning are 75 percent, compared to 5 percent for classroom lectures and 10 percent for reading.
"Retention is key to real-world results, and immersive tech like VR leads the way in terms of training outcomes," said Amir Khorram, Head of Enterprise Sales at HTC VIVE. "This is especially true on VIVE Focus 3, which was designed for enterprise level training. We couldn't be prouder to be working alongside Boys & Girls Clubs and The UPS Foundation to help young people nationwide become safer drivers."
By adding virtual reality (VR) to its toolkit, the UPS Road Code program is poised to strengthen its positive impact on teen driving. With VR scenarios developed by the firm Foundry 45, in collaboration with UPS road safety experts, and experienced in 5k on the HTC VIVE Focus 3 headset, the UPS Road Code program can now achieve a new level of immersion and training retention. The VR scenarios in the program leverage interactive animation, voice commands, and different driving environments for highly immersive and memorable training sessions.
"At Foundry 45, we're passionate about safety training. So, when Boys & Girls Clubs and The UPS Foundation reached out to ask us about revamping their teen driver safety program using immersive technology we jumped at the chance," said Dave Beck, Managing Partner at Foundry 45.
"Just the look on the teens' faces while using the headset was awesome! The car that you sit in is really nice and the aspect of putting on your seatbelt is neat because you couldn't do that on the simulator we had before," said Jenn Barnes, Director of Club Operations & WorkForce Development at Boys & Girls Clubs of the Austin Area.
To learn more about the UPS Road Code program, click here. The official announcement from Boys & Girls Clubs of America can be found here. More information about VIVE Focus 3 can be found on the official product website here.
Website: LINK