Reading Time:
2
minutes
Renee Klint, Marketing Manager, Archiact
---
Holt tief Luft und taucht ein: Mit großer Freude verkünden wir, dass der Extended Cut unseres fesselnden VR-Abenteuerspiels – Freediver: Triton Down – ab Donnerstag, dem 27. Februar verfügbar ist!
Die Originalversion von Freediver: Triton Down erschien im Mai 2019 als VR-Spiel für PC. Von der packenden Unterwasserflucht aus einem sinkenden Schiff über die gestenbasierte Schwimmmechanik bis hin zur Nominierung als VR Game of the Year hat der Titel den Spielern eine Überraschung nach der anderen beschert.
Seitdem habt ihr uns wegen einer PS VR-Version von Freediver in den Ohren gelegen und wir sind ganz aus dem Häuschen, den neuen Extended Cut mit der PlayStation-Community teilen zu können!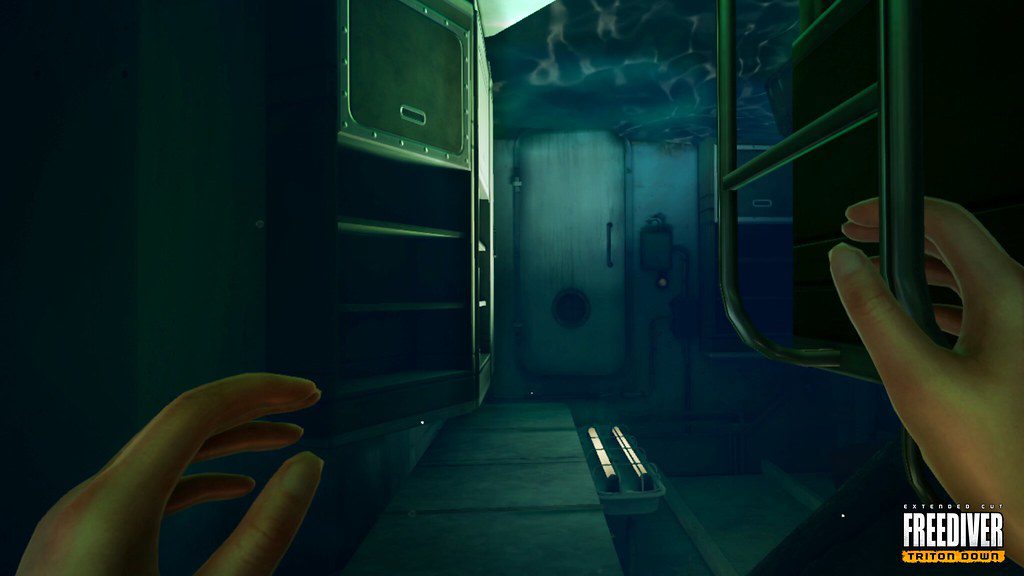 Was genau bedeutet "Extended Cut"? Während der Umgestaltung von Freediver: Triton Down zum VR-Konsolenspiel hatten wir Gelegenheit, die Dinge, die das Original zum Hit machten, noch weiter auszubauen und einige der verrückten Ideen auszuloten, die uns noch immer schlaflose Nächte bescherten.
Für uns hieß das: Licht aus und die Spannung hochfahren! (Ja, sogar noch mehr als im Original.) Brandneue Level auf dem Schiff wurden hinzugefügt und in Dunkelheit getaucht, wodurch die vielen Rätsel, denen ihr begegnet, zu einer noch größeren Herausforderung werden.
Als kleine Hilfe zum Schwimmen durchs trübe Wasser haben wir eine praktische Taschenlampe für euch: Sie ist stark und hell, aber in den Tiefen gibt es Gefahren, vor denen euch nur ein kühler Kopf und blitzschnelle Reflexe retten können.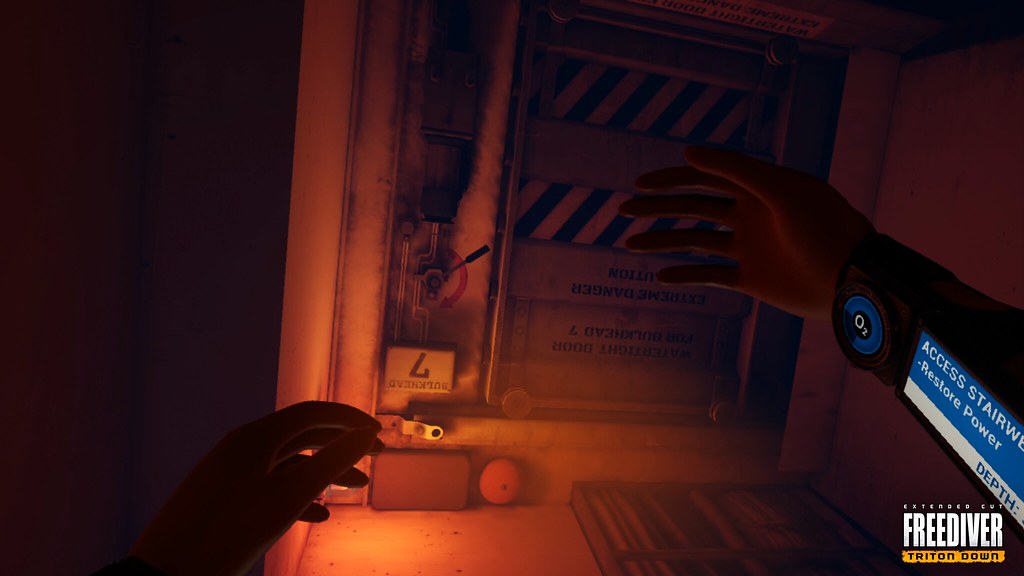 Und was euch ganz besonders freuen dürfte: Wir sind dem größten Wunsch der Community nachgekommen und haben die Sci-Fi-angehauchte Story von Freediver: Triton Down noch weiter ausgebaut. Auf der gekenterten Triton finden sich zahllose Audioprotokolle aus den letzten Tagen der Mannschaft an Bord. Ist ihr Schicksal besiegelt? Was hat die Monsterwelle verursacht, die die Triton auf den Grund des Ozeans sinken ließ? Und wer – oder was – ist das geheimnisvolle Wesen namens Emi?
Er war eine Freude, in die Unterwasserwelt von Freediver: Triton Down zurückzukehren, und wir hoffen sehr, dass ihr genau so viel Spaß daran haben werdet, dem Triton-Unglück zu entkommen, wie wir, als wir es uns ausgedacht haben. Also schnappt euch eure Move-Controller, bringt eure Arme in Schwimmposition und am allerwichtigsten: #DasAtmenNichtVergessen.
Website: LINK