Reading Time:
< 1
minutes
Arduino Team — August 17th, 2021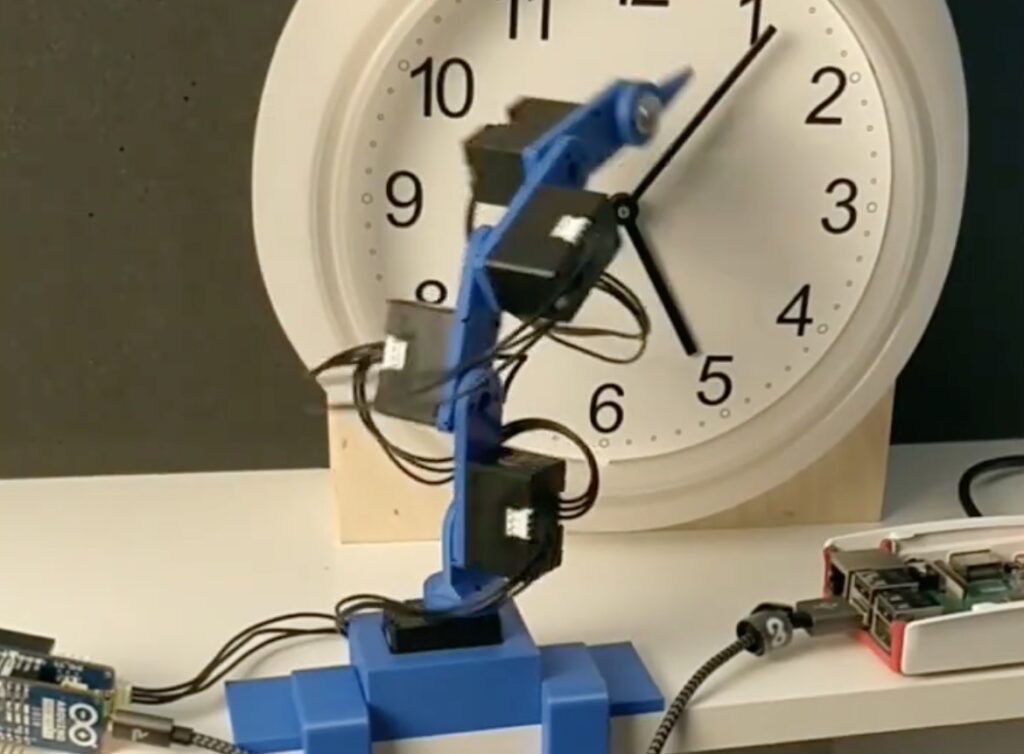 Normally when an inexpensive wall clock stops ticking, you simply buy a new one. However, 'Developer Hendrik' decided to bring his broken clock back to life, or some semblance thereof, using a 3D-printed four-axis robot arm dubbed "Serworm Michael."
Under the control of a MKR 1010 WiFi and DYNAMIXEL MKR Shield, along with a Raspberry Pi, Serworm Michael is set up to push the minute hand into the next position. Five DYNAMIXEL XL330-M288-T servos drive the robot, which are programmed by physically moving the arm and using a command line interface.
You can see it in action in the video below, while more details on Serworm Michael are available on GitHub.
Website: LINK