Reading Time:
4
minutes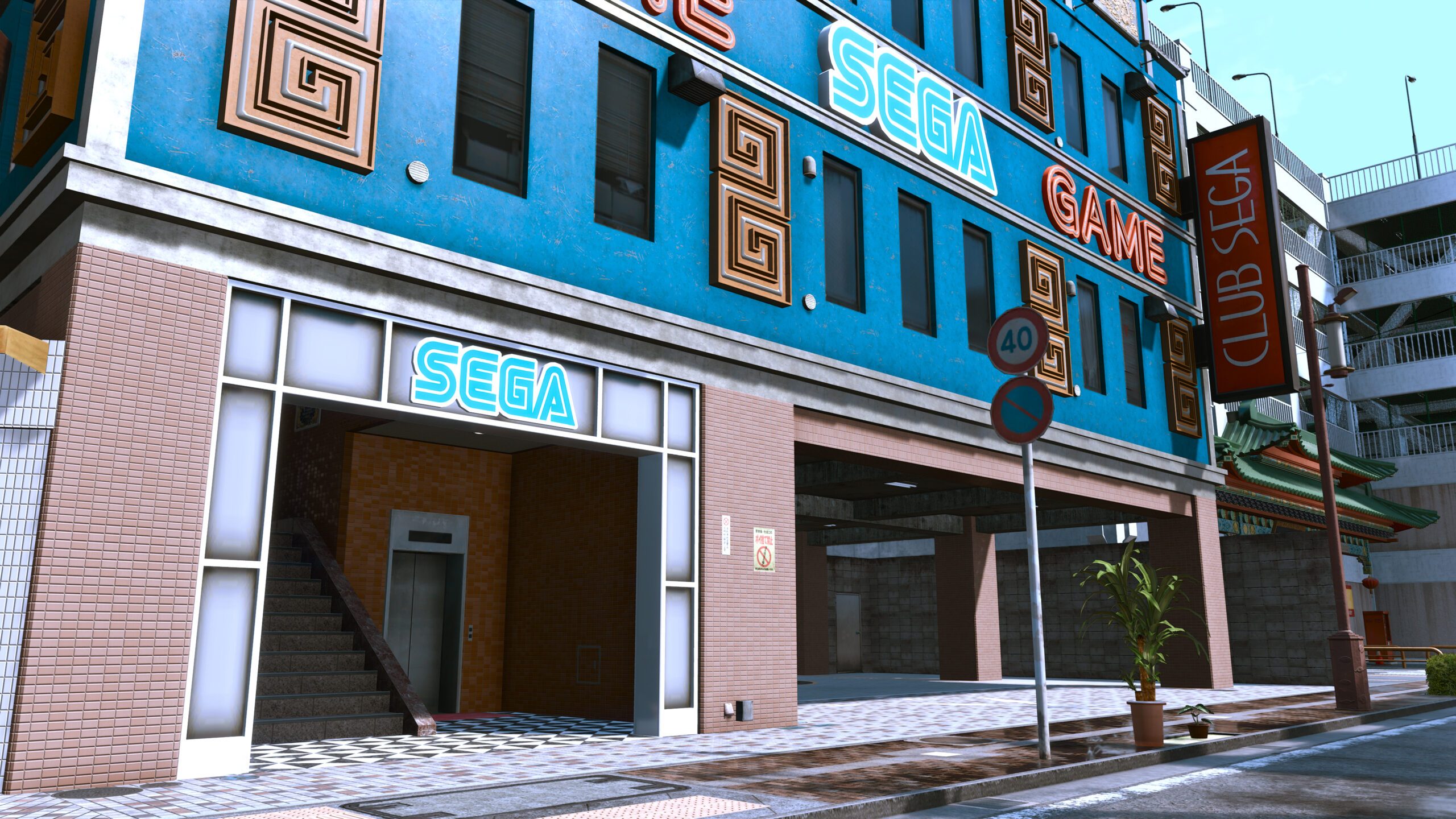 Hey folks, are you ready to return to Kamurocho and set off on a new adventure in Isezaki Ijincho?
If you've previously experienced Judgment or the Yakuza series, you'll know that despite all the investigations you take on, there's still time to take a break from investigating and play some retro classics!
The Club SEGA arcade naturally has many games to offer, including a couple of new titles. However, this time our hard-boiled protagonist Yagami can also play Master System games in his office, and even switch between western and Japanese versions of these 8-bit wonders.
Here's a breakdown of the games you can find throughout your adventure:
Arcade
Space Harrier (1985) is the arcade shooter that put SEGA on the map. You are the Harrier, and your mission is to take down enemies including giant dragons while avoiding obstacles and enemy fire.
Building on the success of Hang-On, Super Hang-On (1987) has you steering a motorcycle across four difficulty classes divided into stages across continents. Here, your foe is time itself: make sure to avoid going off-track or running into other racers if you plan on reaching that next checkpoint!
Fantasy Zone (1986) is a shoot 'em up (or indeed, "cute 'em up") where the adorable spaceship Opa-Opa must track down and defeat bases and bosses across each stage. Along your journey be sure to upgrade your ship – don't underestimate just how tough your foes can get.
Fighting Vipers (1995) brings its own unique spin to the fighting game genre by adding armor to its roster of fighters. If you batter your enemies enough, their armor will explode off their bodies, and you can even launch them through stage walls if your final attack of the round hits hard enough!
As part of Sonic's 30th anniversary celebrations, Sonic The Fighters (1996) is joining Lost Judgment. From AM2, the creators of Virtua Fighter and Fighting Vipers, this 3D fighter has its own unique, exaggerated cartoonish style. This was also the debut game for Bark the Polar Bear and Bean the Dynamite, who more recently reappeared in Sonic Mania.
Futuristic bike racing simulator Motor Raid (1997) has you knocking out your opponents to get ahead of the pack! This SEGA Model 2 game was offered to arcades as conversion kit for Manx TT Super Bike back in the day.
Virtua Fighter 5 Final Showdown (2010) is the revolutionary fighting game that remains impressive to this date. You'll take on six opponents and final boss Dural in single player, and you can also fight against a friend locally. If you enjoy this be sure to check out Virtua Fighter 5 Ultimate Showdown, remade in Lost Judgment's very own Dragon Engine!
The House of the Dead and zombie fans alike should also keep their eyes peeled for the new arcade game HAMA of the DEAD which is a new take on KAMURO of the DEAD from the original Judgment.
Master System
Alex Kidd in Miracle World (1986) was built into many Master System units, quickly making Alex Kidd SEGA's 8-bit mascot! Bash blocks and enemies on your way to defeat Janken the Great and his henchmen.
The Master System version of Fantasy Zone (1986) downsizes the arcade version a touch, while still managing to keep the original's colorful quirkiness. This home version features two bosses that are different from the arcade release!
Penguin Land (1987) is an action puzzler where you must bring fragile eggs back home safely, avoiding dangerous animals. Impressively for the time, there's even a level editor for creating your own stages.
Quartet (1987) is a 2-player conversion of the 4-player arcade original, where you'll be taking down treacherous creatures to save your space colony from certain collapse!
Enduro Racer (1987) is a dirt bike racer that looks a little different to the arcade version thanks to its isometric perspective. Be sure to try the Japanese version of the game, where you'll be treated to five extra stages!
Woody Pop (1987) has you controlling the titular character, who transforms into a brick-smashing hero as you journey across 50 levels of puzzler action to take down the Mad Machine. This was originally only released on the Game Gear in the US and Europe!
In Maze Hunter 3-D (1988) you must navigate your way through a series of mazes from a top-down perspective. The original game required the SEGA 3-D Glasses, but now you have the option to switch this off if you prefer.
Secret Command (1986) is a top-down action shooter where you, Ashura, must infiltrate a vast enemy stronghold. You can also have a second player join as your comrade, Bishamon to make life a little easier.
Master System (DLC games)
Sagaia (© TAITO CORP. 1986, 1992), also known as Darius II, follows two pilots answering a distress call from their home planet, Darius. Control the Silverhawk peacekeeper vessel to take on all manner of fishy foes and save a civilization!
Fantasy Zone II: The Tears of Opa-Opa (1987) is set 10 years after the events of Fantasy Zone. Opa-Opa must now defend the city gates from the Blackhearts by navigating through interconnected warp gates!
Alien Syndrome (1987) is the name of the deadly creatures you are facing in this port of the arcade top-down shooter. Can you, Ricky, rescue the hostages and escape in time?
Global Defense (1987) is the home port of arcade shoot 'em up SDI: Strategic Defense Initiative. Here, you operate a satellite's supercharged laser cannon to save Earth from enemy space missiles and satellites!
Lost Judgment launches worldwide on PlayStation 4 and PlayStation 5 on September 24, and if you pre-order the Digital Deluxe or Digital Ultimate Editions, you can launch into action three days early on PlayStation Early Access starting September 21.
Website: LINK