Reading Time:
5
minutes
Computational thinking (CT) comprises a set of skills that are fundamental to computing and being taught in more and more schools across the world. There has been much debate about the details of what CT is and how it should be approached in education, particularly for younger students.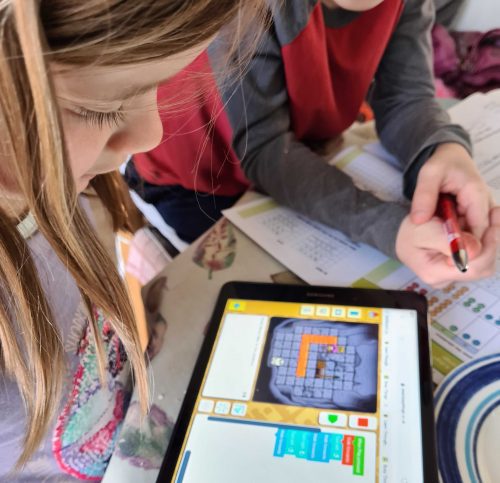 In our research seminar this week, we were joined by María Zapata Cáceres from the Universidad Rey Juan Carlos in Madrid. María shared research she and her colleagues have done around CT. Specifically, she presented work on how we can understand what CT skills young children are developing. Building on existing work on assessing CT, she and her colleagues have developed a reliable test for CT skills that can be used with children as young as 5.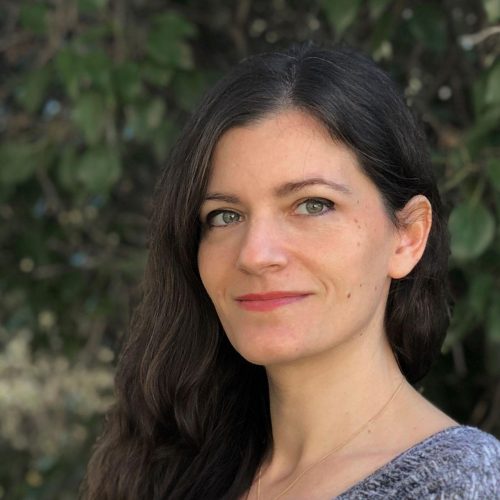 Why do we need to test computational thinking?
Until we can assess something, María argues, we don't know what children have or haven't learned or what they are capable of. While testing is often associated with the final stages in learning, in order to teach something well, educators need to understand where their students' skills are to know what they are aiming for them to learn. With CT being taught in increasing numbers of schools and in many different ways, María argues that it is imperative to be able to test learners on it.
How was the test developed?
One of the key challenges for assessing learning is knowing whether the activities or questions you present to learners are actually testing what you intend them to. To make sure this is the case, assessments go through a process of validation: they are tried out with large groups to ensure that the results they give are valid. María's and her colleagues' CT test for beginners is based on a CT test developed by researcher Marcos Román González. That test had been validated, but since it is aimed at 10- to 16-year-olds, María and her colleagues needed to adapt it for younger children and then validate the adapted rest.
Developing the first version
The new test for beginners consists of 25 questions, each of which has four possible responses, which are to be answered within 40 minutes. The questions are of two types: one that involves using instructions to draw on a canvas, and one that involves moving characters through mazes. Since the test is for younger children, María and her colleagues designed it so it involves as little text as possible to reduce the need for reading; instead the test includes self-explanatory symbols.
Developing a second version based on feedback
To refine the test, the researchers consulted with a group of 45 experts about the difficulty of the questions and the test's length of the test. The general feedback was very positive.
Drawing on the experts' feedback, María and her colleagues made some very specific improvements to the test to make it more appropriate for younger children:
The improve test mandates that an verbal explanation be given to children at the start, to make sure they clearly understand how to take the test and don't have to rely on reading the instructions.
In some areas, the researchers added written explanations where experts had identified that questions contained ambiguity that could cause the children to misinterpret them.
A key improvement was to adapt the grids in the original test to include pathways between each box of the maze. It was found that children could misinterpret the maze, for example as allowing diagonal moves between squares; the added pathways are visual cues that it clear that this is not possible.
Validating the test
After these improvements, the test was validated with 299 primary school students aged 5-12. To assess the differences the improvements might make, the students were given different version of the test. María and her colleagues found that the younger students benefited from the improvements, and the improvements made the test more reliable for testing students' computational thinking: students made fewer errors due to ambiguity and misinterpretation.
Statistical analysis of the test results showed that the improved version of the test is reliable and can be used with confidence to assess the skills of younger children.
What can you use this test for?
Firstly, the test is a tool for educators who want to assess the skills young people have and develop over time. Secondly, the test is also valuable for researchers. It can be used to perform projects that evaluate the outcomes of different approaches to teaching computational thinking, as well as projects investigating the effectiveness of specific learning resources, because the test can be given to children before and again after they engage with the resources.
Assessment is one of the many tools educators use to shape their teaching and promote the learning of their students, and tools like this CT test developed by María and her colleagues allow us to better understand what children are learning.
Find out more & join our next seminar
The video and slides of María's presentation are available on our seminars page. To find out more about this test, and the process used to create and validate it, read the paper by María and her colleagues.
Our final seminar of this series takes place Tuesday 28 July before we take a break for the summer. In the session, we will explore gender balance in computing, led by Katharine Childs, who works on the Gender Balance in Computing research project at the Raspberry Pi Foundation. You can find out more and sign up to attend for free on our Computing Education Research Seminars page.
Website: LINK