Reading Time:
5
minutes
The Grounded team is officially in the Home Stretch toward the full release on September 27 with their latest update to the game. The team is hard at work building the final game that a community of over 10 million players has helped define over the last two years. While that 1.0 launch will be the biggest update to the game yet, the Home Stretch update brings some major new features of its own for players to try out in the meantime.
First up is a big one that a lot of players have been waiting on: Shared Worlds. Shared Worlds let players store their worlds in the cloud, allowing friends to play that specific world even if the owner is offline. A player can own three Shared Worlds at a time, and have up to 50 worlds shared with them. Standard Worlds that players currently have will be convertible to Shared Worlds via the Save/Load menu.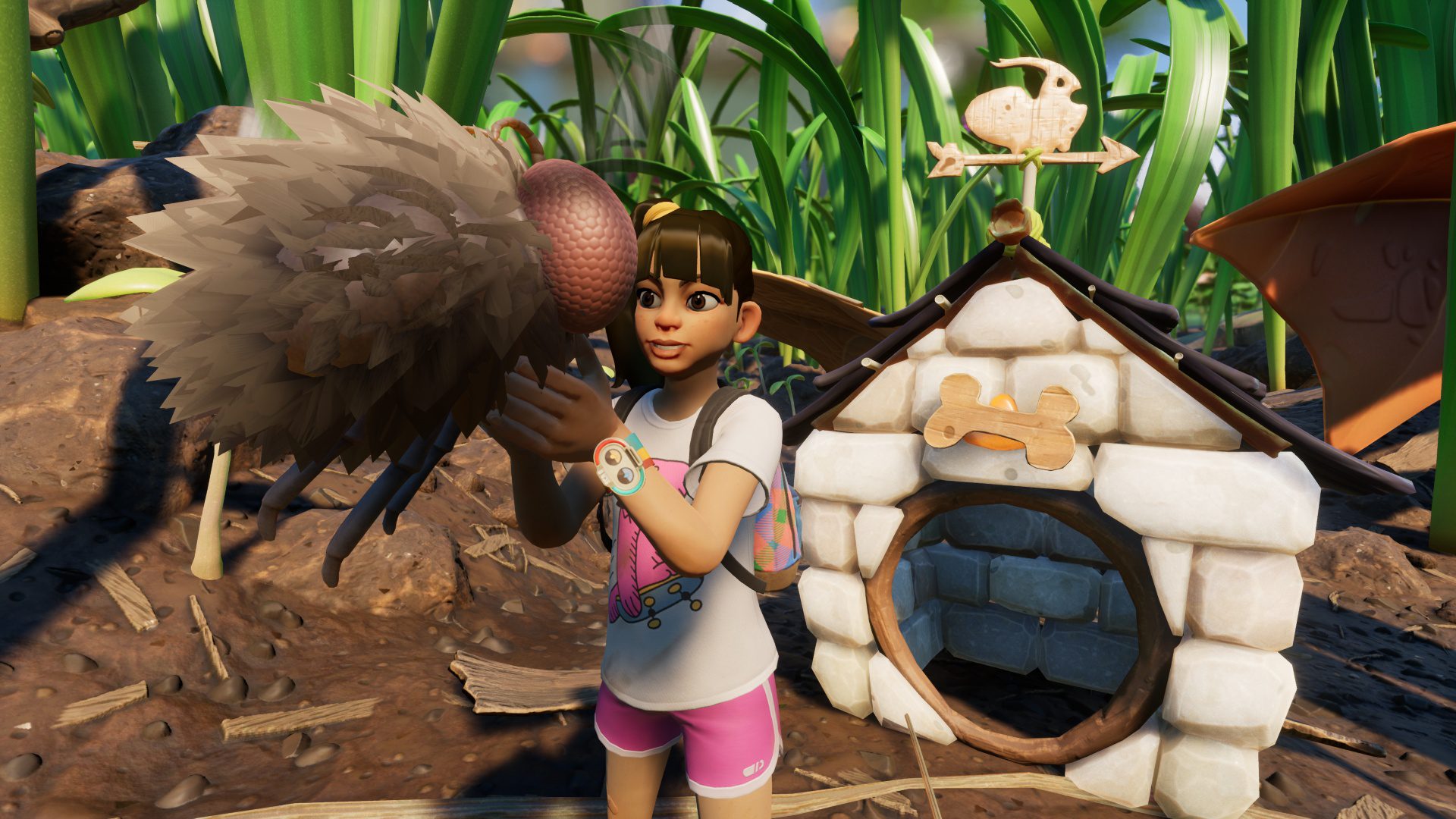 In addition to these expanded opportunities to share the backyard with friends, players will also be able to share their adventures with a new in-game friend as they can tame a gnat as a pet. The little insects that bump into players because they can, will do so out of love now. The helpfulness of pets has also increased with tuning of their passive buffs and the ability to increase their health by gearing them up with armor. Further benefits for players include updates to everyone's favorite robot friend, BURG.L, who has now acquired enough chips to remember he can roll his treads to inspect the Oak Lab and fulfill his assistant duties.
Speaking of assistance, another new addition coming in the Home Stretch update is the cookery. Meals will be craftable at the cookery instead of the oven, so players no longer have to have that odd feeling of mushroom bricks tainting their quesadillantlion anymore. The cookery is an earlier crafting unlock as well, allowing players access to meal recipes early on in their exploration of the backyard.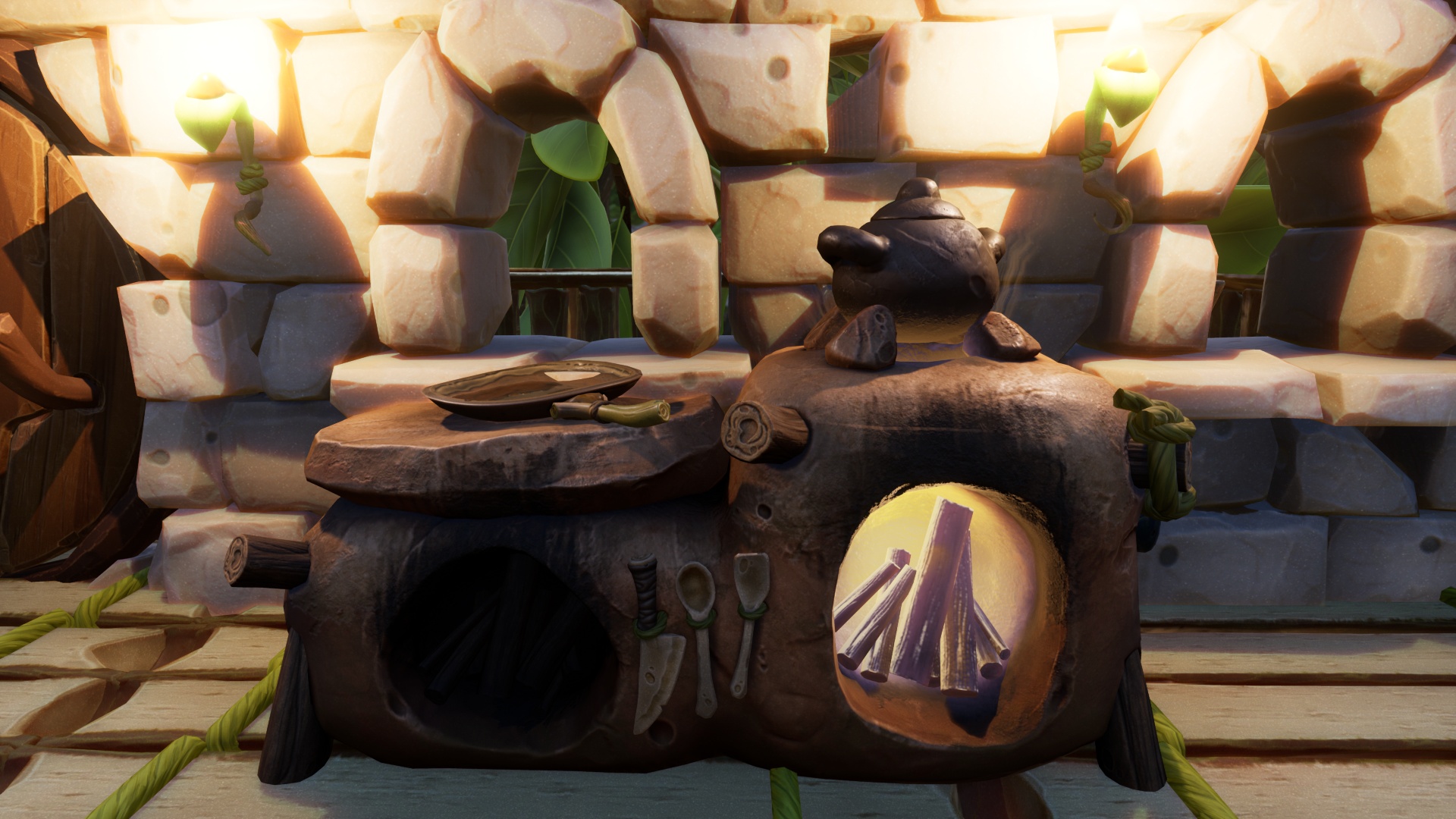 This isn't the only change to crafting, however, as Armor and Weapon upgrades have also received a revamp in response to community feedback. The new upgrade system introduces Fashion Nuggets and Tough Nuggets, material types that players can use to craft and upgrade armor and weapons, respectively. This change dramatically improves the early-game experience for new and returning players.
Lastly, after tiring themselves out with all this crafting and cooking, players will be able to see the new Rest Timelapse which shows time passing in the yard while a player sleeps.
Grounded will enter its full release on September 27, 2022 on Xbox Series X|S, Xbox One, Windows 10/11, and Steam for $39.99. It's also available with Xbox Game Pass, PC Game Pass and Xbox Cloud Gaming (Beta).
Grounded is also expanding its universe beyond the game as Bardel Entertainment, Kinetic Media, and SC Productions recently announced production of an animated television series based on the backyard world we've built. To learn more about Grounded, check out the latest Developer Vlogs on the Obsidian YouTube Channel or visit the official website.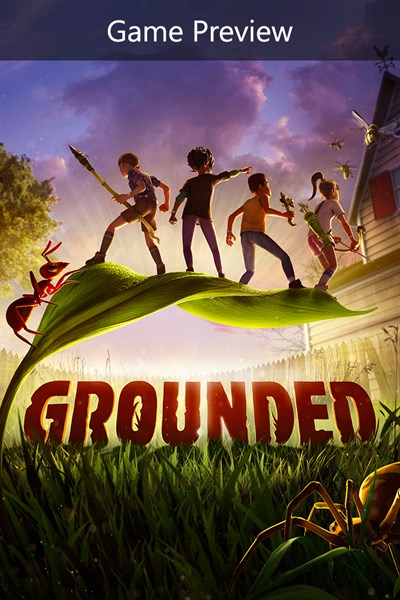 Grounded – Game Preview
Xbox Game Studios
Xbox One X Enhanced
PC Game Pass
Xbox Game Pass
This game is a work in progress. It may or may not change over time or release as a final product. Purchase only if you are comfortable with the current state of the unfinished game. Xbox Game Pass members can now pre-install Grounded, so they're ready to play as soon as Xbox Game Preview begins. Not an Xbox Game Pass member? You can still purchase Grounded through Xbox Game Preview when it enters on July 28, 2020. The world is a vast, beautiful, and dangerous place – especially when you have been shrunken to the size of an ant. Explore, build, and survive together in this cooperative survival-adventure. Can you thrive alongside the hordes of giant insects, fighting to survive the perils of the backyard? Join our community and help shape the future of Grounded in Xbox Game Preview. – Reactive World and Insect Life – Explore this immersive and persistent world, where the insect life reacts to your actions. – Base Building and Crafting – Shelter and tools are critical to your survival. Build epic bases to protect you and your stuff from the insects and the elements. Craft weapons, tools, and armor, allowing you to better fight, explore and survive. – Online Co-op – You can face the backyard alone or together, online, with up to three friends – it is your choice. – Campaign – Uncover the secrets lurking in the shadows of Grounded as you freely explore the backyard and progress through its mysterious story. Full details on the latest status of the game, how you can give feedback and report issues can be found at https://grounded.obsidian.net/
Related:
Celebrating Grounded's Journey to Launch with Phil Spencer and Adam Brennecke
Pentiment Releasing on November 15
Available Today with PC Game Pass: Quake 4, Wolfenstein 3D, and More
Website: LINK