Reading Time:
2
minutes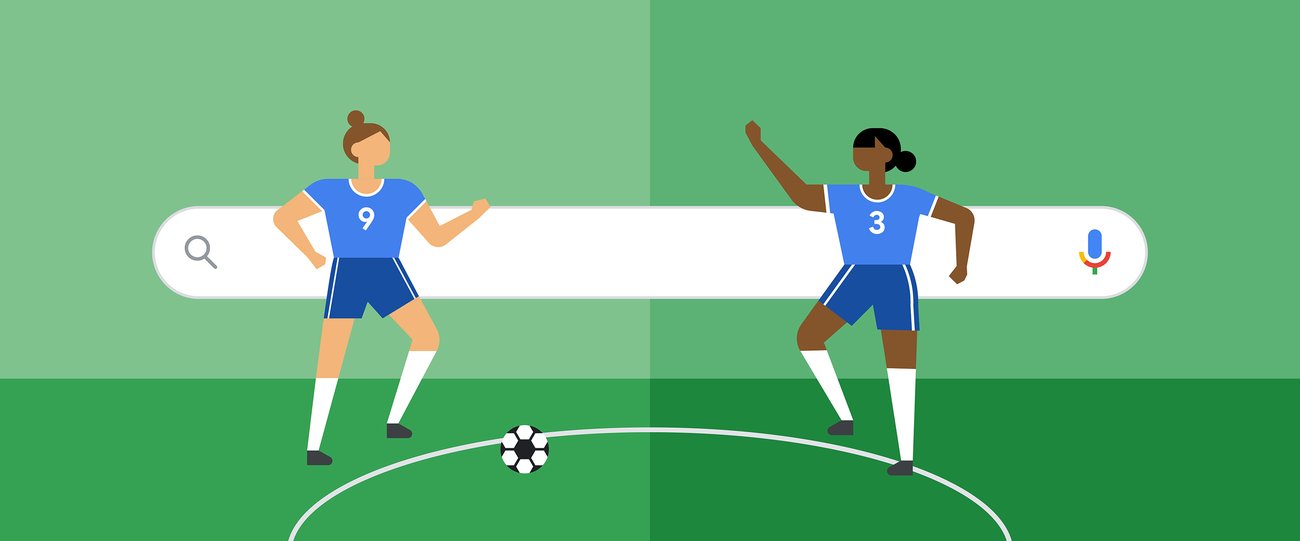 Find exciting videos on YouTube
There are even more ways to watch the biggest moments throughout the tournament on YouTube. Sport fans can catch up with full length highlights, recaps and clips on the YouTube channels of official tournament broadcasters all over the world, plus FIFA will celebrate the greatest moments of the tournament on their YouTube channel. Starting July 20, YouTube TV subscribers can watch live the FIFA Women's World Cup 2023™ on FOX and FS1, and make the most of their viewing experience with gameday features such as multiview, key plays to catch up on highlights, and real-time stats, scores and standings. Members subscribed to the 4K Plus add-on can enjoy all 64 matches in ultra-high-definition. For those looking to tune in to the Spanish broadcast, Telemundo is available as part of the YouTube TV Base Plan, and Universo is available through the Spanish Plus add-on.
Follow your favorite athletes in our editorial series
Later this week, we'll launch a new television commercial showing how Google Pixel's portfolio of devices help fans fix photos and more so that they can connect with the game they love. And FIFA Women's World Cup™ athlete Megan Rapinoe and other NWSL players will be featured in our ongoing My Game in My Words series, in partnership with The Athletic, where they'll look back at key career moments, their impact and discuss their overall approach to the game. Meanwhile in Europe, Google Pixel will be amplifying our partnerships with the England and Germany women's national teams with exclusive content, fan-led stories and new campaigns starring fan-favorite players.
Access all the tournament related apps on the Play Store
To highlight and celebrate the best ways to follow the tournament around the world, the Play Store will be promoting the FIFA Women's World Cup™ at the top of the store's app homepage. Along with a collection of apps and books to help you learn more about the game on the Play Store, you can also find the FIFA app, and apps by official broadcasters to watch the tournament.