Reading Time:
3
minutes
Working with Red Bull and world-renowned ophthalmologist, Dr. Daniel Laby, England and Liverpool FC footballer Trent Alexander-Arnold has been using the HTC Vive Pro Eye as part of a cutting-edge project to enhance his vision. In tests designed by Dr. Laby, the defender has seen vast improvements – notably in visual concentration, target tracking and processing which will allow him to trust his vision even more on the pitch.
The bespoke six-week training programme devised by Dr. Laby which included VR aided AVTS vision tests and multiple object tracking and visual concentration tests has been documented in a full-length feature entitled 'Trent's Vision' which can now be watched on RedBullTV.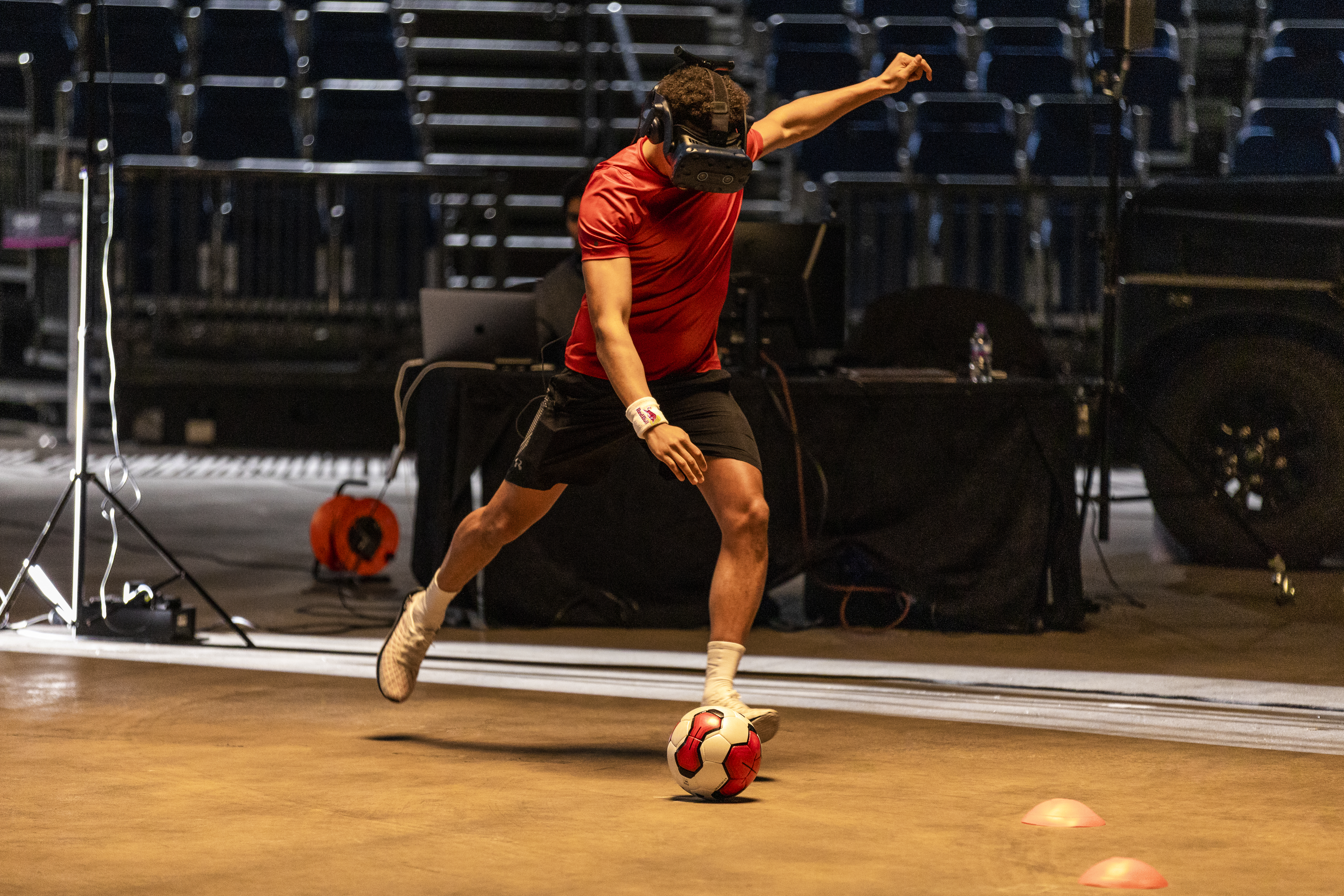 Trent has his eyes fully opened to the power of vision and the huge impact it can have on on-field performance. The next-level immersion and precision tracking of Vive Pro Eye has been used to help Trent pick out strategic passes in a simulated play setting. The programme also makes the most of Vive accessories, with the England full back also wearing the Vive wireless adaptor during his face-to face with Dr. Laby in the testing area. The wireless adaptor makes it possible for Trent to move freely, allowing him to make realistic and natural movements for passes as if he was physically playing with his team mates at Anfield.
Testing began earlier this year, with Dr. Laby using Vive Pro Eye to help assess areas such as depth perception, basic visual function, hand-eye co-ordination, reaction time and target tracking. The tailored programme, which included anything from work with a neurotrainer to even juggling was designed to give the defender a fresh perspective on how he uses his eyes on the pitch.
The improvements in Trent's eyesight have been tangible – noticeably he now has sharper vision (up by 44%), has increased his visual concentration and multiple-object tracking ability (up by 241%), and has quicker reaction and processing time (36% increase). It was also found that as a direct result of the training, Trent's vision is now as good as humanly possible – 20:10 vision.
Reflecting on the opportunity, Trent commented: "I'm always looking for new ways to train and improve my game, so when Red Bull came to me with this opportunity I said yes immediately. Marginal gains are huge in any sport, especially football, and when you're competing against the world's best players, even a one percent improvement can make a huge difference."
Built for business and professional users, the Vive Pro Eye offers native eye tracking, high resolution, increased comfort, and the precision of external tracking. Companies and industries of all sizes are already using Vive technology successfully. By incorporating the Vive Pro Eye into daily life, users can experience a new level of VR training, deeper product research and deliver more intuitive and engaging immersive experiences. More info about the Vive Pro Eye can be found – https://www.vive.com/eu/product/vive-pro-eye/overview/
To watch 'Trent's Vision' in full head to Red Bull TV: www.redbull.co.uk/trentsvision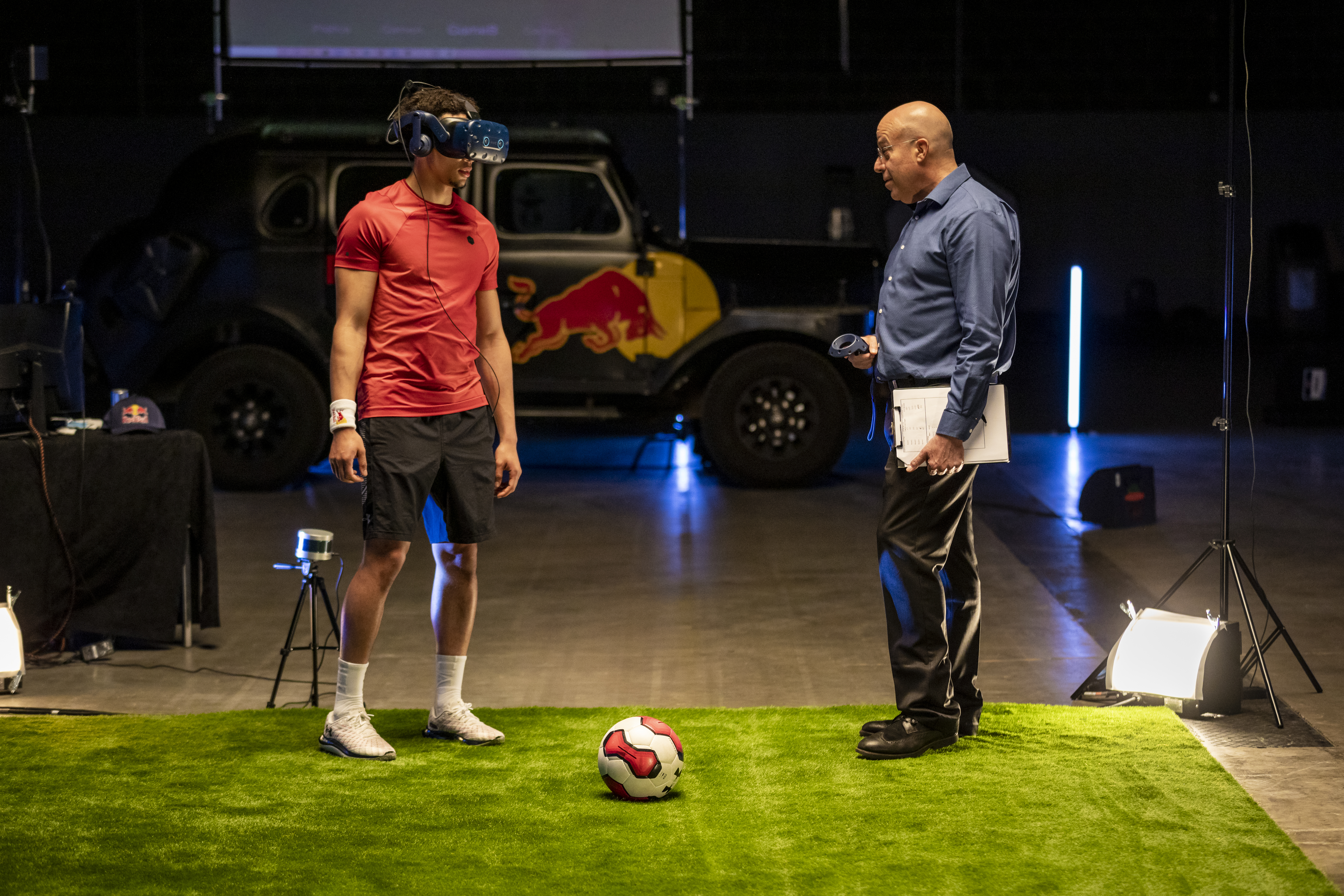 Website: LINK