Reading Time:
3
minutes
Introducing children to computing concepts from a young age can help develop their interest and attachment to the subject. While parents might wonder what the best tools and resources are for this, primary and K1–5 educators also need to know what approaches work with their learners.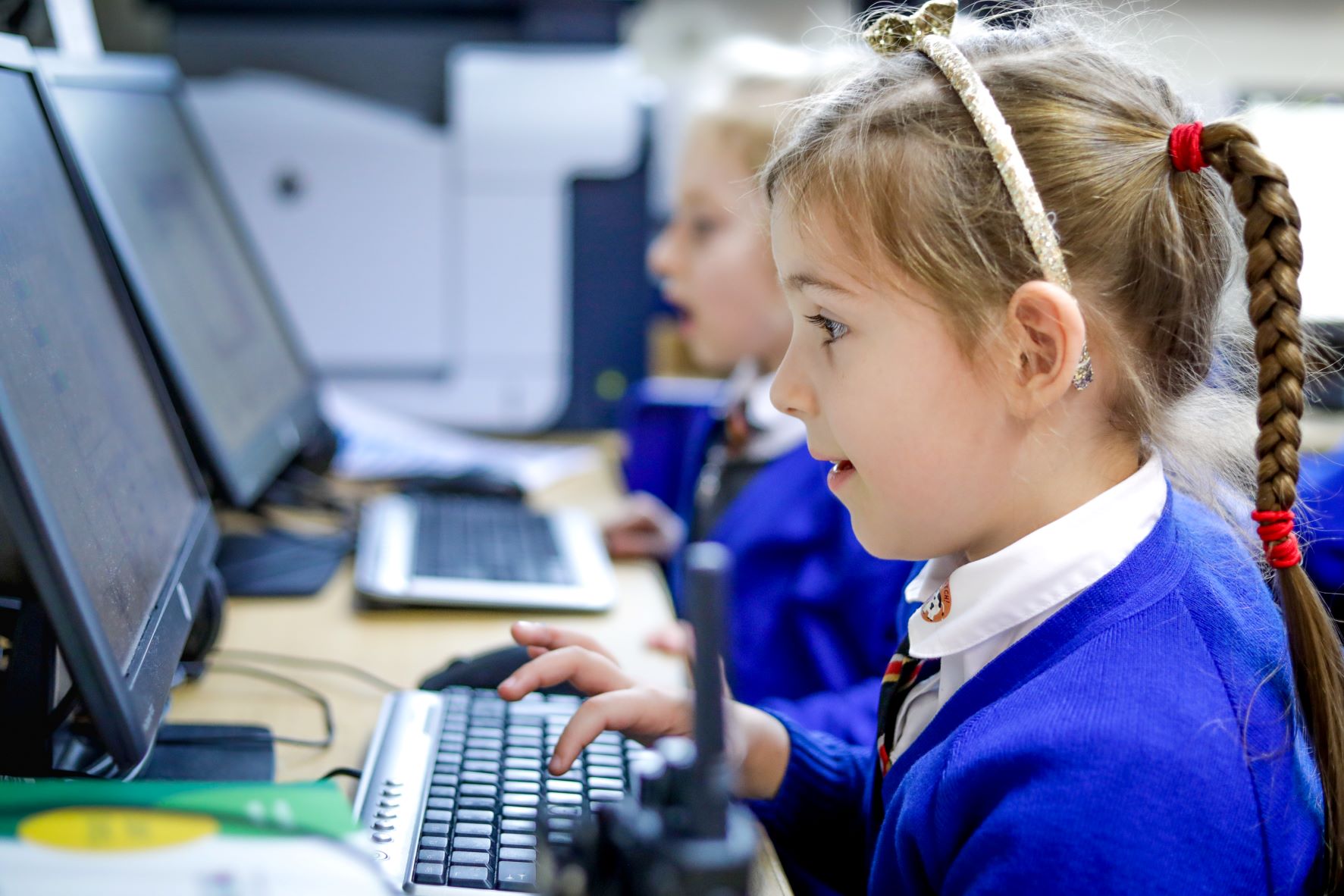 'Teaching computing to 5- to 11-year-olds' is one of the new course pathways we've designed to help educators spark young people's interest in the subject. Our online courses are made by a team of writers, videographers, illustrators, animators, copy editors, presenters, and subject matter experts. They work together over months of production to create high-quality educational video content for participants all over the world.
This course pathway offers advice and practical activities to:
Support young people to create and solve problems with technology
Promote the relevance of computing in young people's lives
Create inclusive learning experiences
Our new course pathway for primary educators
The nine courses included give you a comprehensive understanding of teaching computing to younger learners (5- to 11-year-olds). All the courses have been written by a team of subject matter experts, education professionals, and teachers. Some of the courses cover a specific topic, such as programming or physical computing, while others help educators reflect on their teaching practice.
All of the courses include a range of ideas to use in your own programming sessions. The activities will help you to introduce concepts like computer networks and the internet to young learners in a relatable way. There are also activities to help learners progress within a topic, such as moving from a block-based programming language like Scratch to a text-based one like Python.
What will I gain from the courses?
The courses are an opportunity to:
Discover new computing activities
Get support from our team of course facilitators
Meet other educators from around the world!
Do I need any previous experience with computing?
These courses will give you everything you need to teach computing to young learners. No computing experience is required.
There is also no specific order in which you need to complete the courses. We want educators to complete the courses in an order that makes sense to them.
If you are new to teaching computing, 'Get started teaching computing in primary schools' is the place to start. The four-week course will encourage you to think about why it's important for your learners to build their understanding around computing. You'll discover how to support learners to become digital makers who can use technology to solve problems. Everyone who registers on the course will have access to an action plan to help implement what they have learnt into their teaching practice.
Who is the pathway for?
These are free courses for anyone, anywhere, who is interested in teaching young people about computing.
How much time will I spend on each course?
All of the courses take between two and four weeks to complete, based on participants spending two hours a week on a course. You will have free access to each course for the length of time it takes to complete it. For example, if it's a two week course, like 'Creating an inclusive classroom: approaches to supporting learners with SEND in computing', you will have two weeks of free access to the course.
Discover what you could learn with 'Teaching computing to 5- to 11-year-olds' today.
Website: LINK