Reading Time:
3
minutes
There's nothing more frustrating than playing your favorite game online and endlessly waiting for the next session to start. Either it's that last person who hasn't hit 'ready' or there aren't enough people to start a game in the first place – it can really ruin the fun. In Grid Legends, we've looked to make a seamless multiplayer experience which means less waiting around and more time spent on what matters – racing.
There are three features in particular that we're really proud of with Grid Legends' multiplayer – Hop-in, Race Creator, and cross-platform.
Hop-in does exactly as it says on the tin. Let's say you see your friend online and you can't wait to leave them in the dust. All you do is select that person from your friends list and you'll have the choice to load straight into their race, taking control of a randomly selected AI driver. You'll still be able to earn XP and rewards just like you would playing standard multiplayer, just with the added bonus of extra bragging rights if you do end up beating everyone else on the track.
Up to 21 additional players can join the same race and this feature doesn't just work for regular multiplayer events. Should you wish, you can also open up Grid Legends' Career mode to allow for hop-in action. With over 250 Career events to work through, there's a lot of racing to be had either on your own against the dynamic AI, or against friends.
Race Creator is our way of allowing you to craft your ultimate dream racing matchups. Ever wanted to race Hypercars against Tuners on the streets of London? How about a 99-lap marathon around Mount Panorama in some Classic Touring Cars during a storm? With over a million different combinations to choose from including ramps, boost gates, weather conditions and the time of day – your only limit is your wild imagination.
Think you've found a perfect combination? Just save that event in one of four save slots for you to come back to time and time again. Simple.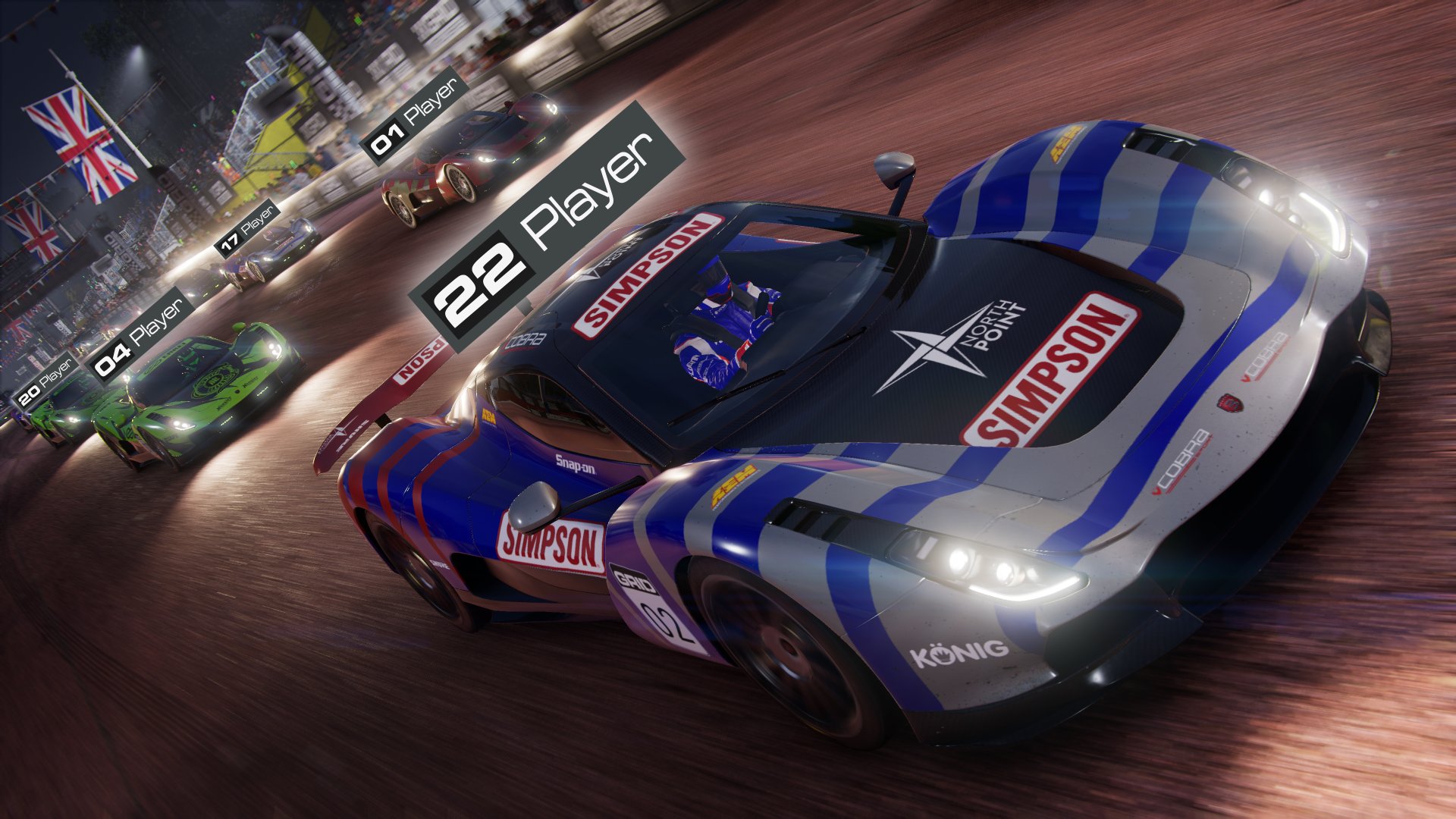 What's more, Grid Legends features cross-platform multiplayer. Whether you're desperate to show off a brand-new Race Creator event you've just dreamt up, or you want to prove to all your friends you're a Drift master, it doesn't matter where you're playing – you'll be able to connect with friends with just a few quick button presses.
There's a lot to be excited for when Grid Legends launches February 25. Add to this the other awesome features we've already talked about including the blockbuster Story Mode – Driven to Glory – over 100 cars at launch, 22 locations and over 130 routes, it's all about fun, action-packed racing that anyone can enjoy. See you on the track in just a couple of weeks.
Related:
A Look at the "Driven to Glory" Story Mode for Grid Legends
Take Control of Spectacular Motorsport when Grid Legends Launches February 25
Knockout City Dives into Xbox Series X|S
Website: LINK