Reading Time:
2
minutes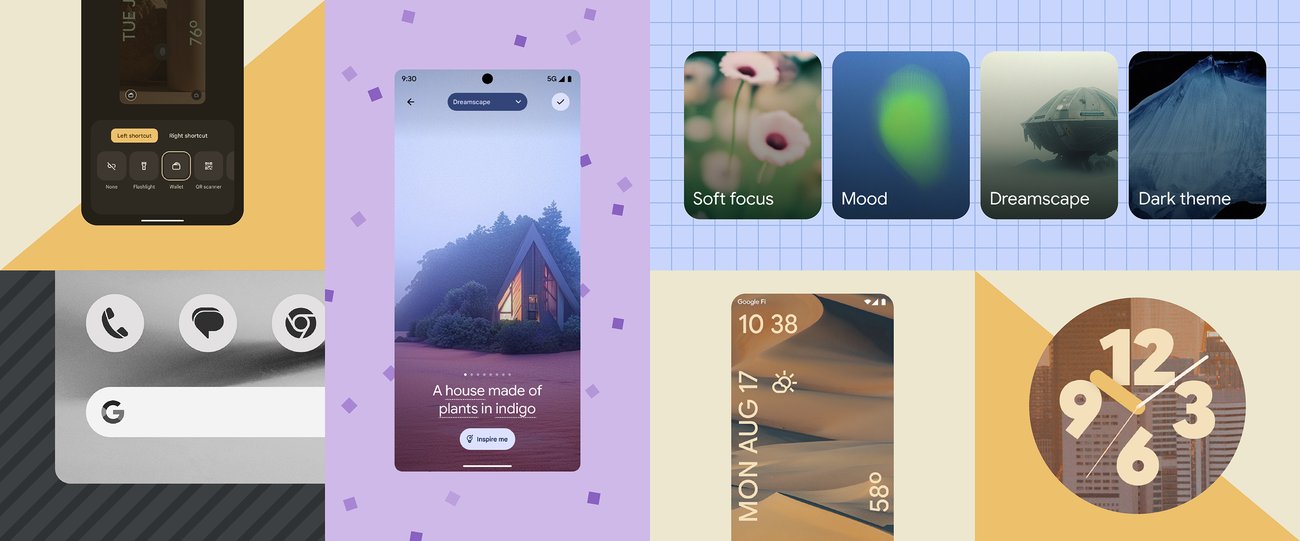 Make your devices your own with Android 14
Android (and Google as a whole) serves people around the world, which means we have to support a seemingly infinite spectrum of needs, wants and personal tastes. On Android 14, you'll see this work has matured, with more stylistic clock options, generative AI imagery and widgets and smarter shortcuts that better accommodate your preferences.
How many times in a day do you look at your phone to check the time? Clocks are an obvious first place to start, since they are featured prominently every time you look at your phone. Our new suite of custom clocks are not just for looks — they are also highly functional and have been designed in a manner so that you can still enjoy your wallpaper and continue to receive relevant and contextual information in our "At a Glance" space, such as weather information, travel, fitness activity, and live doorbell alerts that show who's at the door when your Nest doorbell rings, to name a few.
Customizing your lock screen goes beyond the visual, too: being able to quickly access what you need, when you need it, is fundamental. With our new custom quick shortcut feature, you can personalize what you want to access directly from your lock screen. For example, if you're a content creator, you can quickly pull up your video camera without having to manually toggle to a video recording mode after entering your camera app. Or if you're dining out, QR code scanning can be just a shortcut away.
Website: LINK