Reading Time:
< 1
minute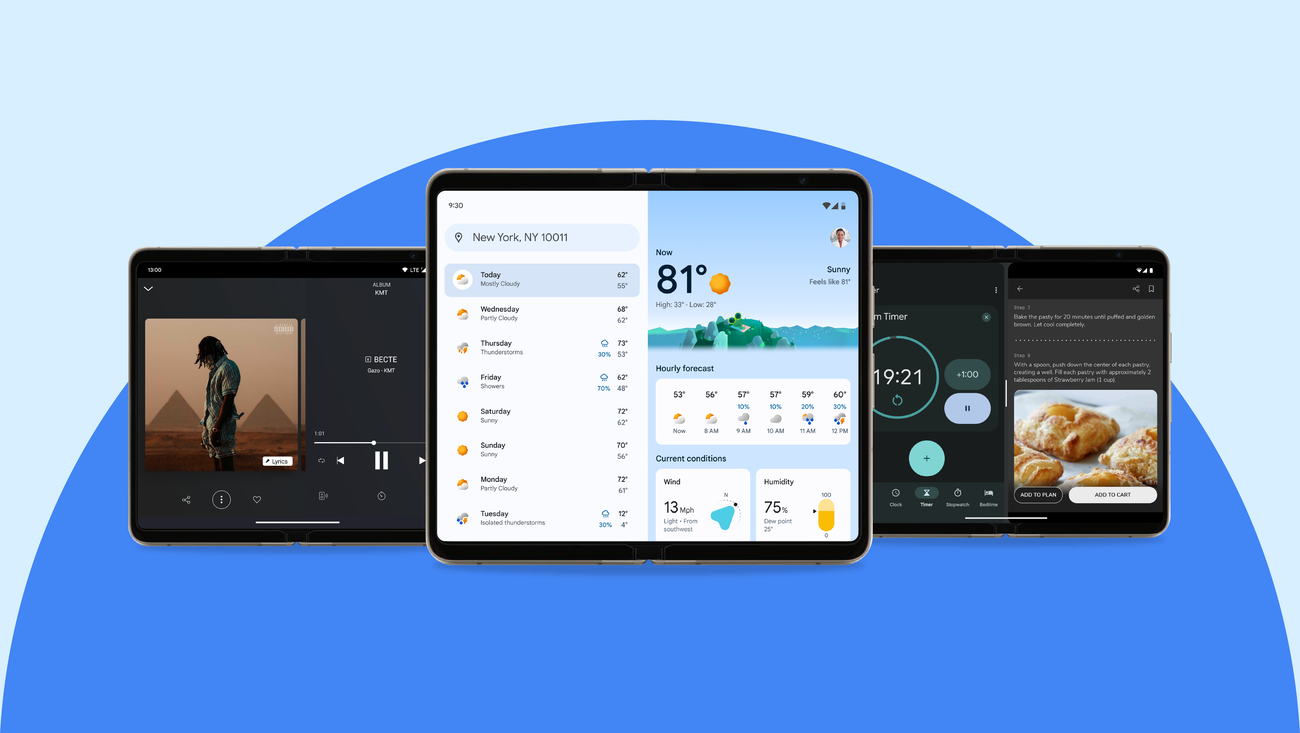 As a director of developer relations for Android, my team helps pave the way for developers to build high-quality apps across all our devices. As screens have grown larger, we started by asking ourselves, "what are the most helpful ways an app can optimize for bigger screens?"
With foldable smartphones like the now-available Pixel Fold and tablets like the Pixel Tablet, apps can behave in entirely new ways that take advantage of this unique hardware. Three design principles help apps make the most of the extra screen space on large screen Android devices:
Two-pane layouts display content across two columns, showing you more content across the unfolded, larger screen, and allowing you to do more without extra taps or losing context
App continuity on foldable phones ensures apps easily transition from folded to unfolded orientations
Responsive layouts resize content and controls as the screen size changes, such as when you use two apps in split-screen mode
Last month at I/O 2023, Android announced that more than 50 Google apps and many of your other favorite apps have been optimized for large screens. Today, we're highlighting five apps that you can try out which employ these important design principles for foldable devices: SideChef, LINE, Deezer, Google Weather and Google Keep.
Website: LINK