Reading Time:
4
minutes
New artificial intelligence (AI) tools have had a profound impact on many areas of our lives in the past twelve months, including on education. Teachers and schools have been exploring how AI tools can transform their work, and how they can teach their learners about this rapidly developing technology. As enabling all schools and teachers to help their learners understand computing and digital technologies is part of our mission, we've been working hard to support educators with high-quality, free teaching resources about AI through Experience AI, our learning programme in partnership with Google DeepMind.
In this article, we take you through the updates we've made to the Experience AI Lessons based on teachers' feedback, reveal two new lessons on large language models (LLMs) and biology, and give you the chance to shape the future of the Experience AI programme.
Updated lessons based on your feedback
In April we launched the first Experience AI Lessons as a unit of six lessons for secondary school students (ages 11 to 14, Key Stage 3) that gives you everything you need to teach AI, including lesson plans, slide decks, worksheets, and videos. Since the launch, we've worked closely with teachers and learners to make improvements to the lesson materials.
The first big update you'll see now is an additional project for students to do across Lesson 5 and Lesson 6. Before, students could choose between two projects to create their own machine learning model, either to classify data from the world's oceans or to identify fake news. The new project we've added gives students the chance to use images to train a machine learning model to identify whether or not an item is biodegradable and therefore suitable to be put in a food waste bin.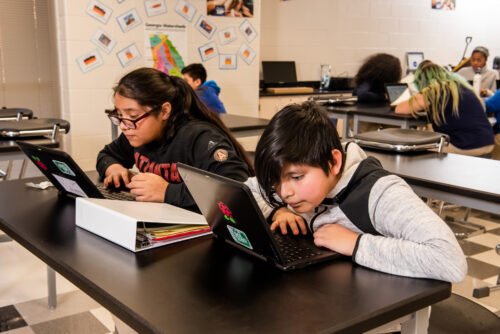 Our second big update is a new set of teacher-focused videos that summarise each lesson and highlight possible talking points. We hope these videos will help you feel confident and ready to deliver the Experience AI Lessons to your learners.
A new lesson on large language models
As well as updating the six existing lessons, we've just released a new seventh lesson consisting of a set of activities to help students learn about the capabilities, opportunities, and downsides of LLMs, the models that AI chatbots are based on.
With the LLM lesson's activities you can help your learners to:
Explore the purpose and functionality of LLMs and examine the critical aspect of trustworthiness of these models' outputs
Examine the reasons why the output of LLMs may not always be reliable and understand that LLMs are machines that make predictions
Compare LLMs to other technologies to assess their suitability for different purposes
Evaluate the appropriateness of using LLMs in a variety of authentic scenarios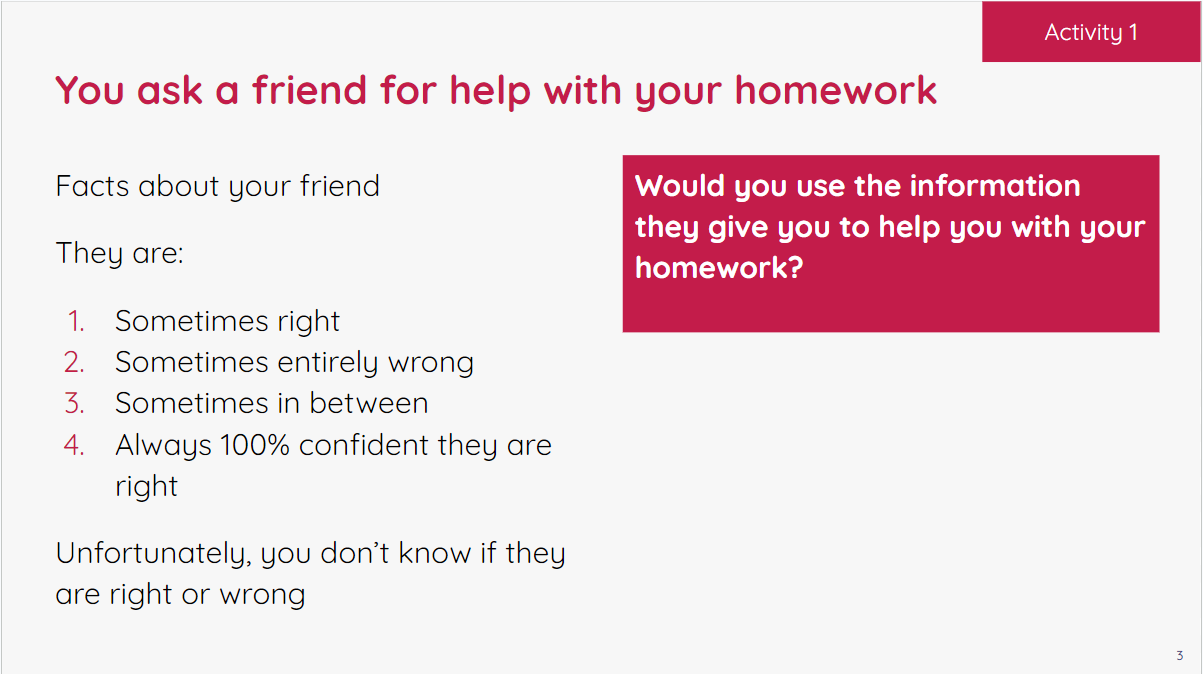 All Experience AI Lessons are designed to be cross-curricular, and for England-based teachers, the LLM lesson is particularly useful for teaching PSHE (Personal, Social, Health and Economic education).
The LLM lesson is designed as a set of five 10-minute activities, so you have the flexibility to teach the material as a single lesson or over a number of sessions. While we recommend that you teach the activities in the order they come, you can easily adapt them for your learners' interests and needs. Feel free to take longer than our recommended time and have fun with them.
A new lesson on biology: AI for the Serengeti
We have also been working on an exciting new lesson to introduce AI to secondary school students (ages 11 to 14, Key Stage 3) in the biology classroom. This stand-alone lesson focuses on how AI can help conservationists with monitoring an ecosystem in the Serengeti.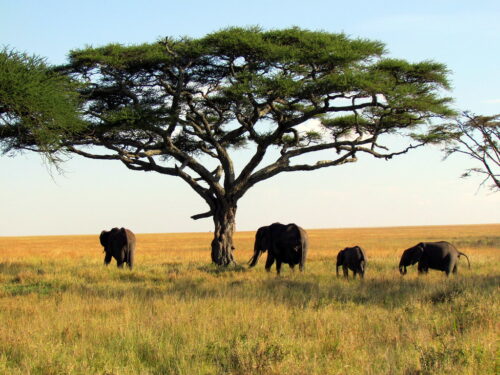 We worked alongside members of the Biology Education Research Group (BERG) at the UK's Royal Society of Biology to make sure the lesson is relevant and accessible for Key Stage 3 teachers and their learners.
Register your interest if you would like to be one of the first teachers to try out this thought-provoking lesson.
Webinars to support your teaching
If you want to use the Experience AI materials but would like more support, our new webinar series will help you. You will get your questions answered by the people who created the lessons. Our first webinar covered the six-lesson unit and you can watch the recording now:
September's webinar: How to use Machine Learning for Kids
Join us to learn how to use Machine Learning for Kids (ML4K), a child-friendly tool for training AI models that is used for project work throughout the Experience AI Lessons. The September webinar will be with Dale Lane, who has spent his career developing AI technology and is the creator of ML4K.
Help shape the future of AI education
We need your feedback like a machine learning model needs data. Here are two ways you can share your thoughts:
Become part of our teacher feedback panel. We meet every half term, and our first session will be held mid-October. Email us to register your interest and we'll be in touch.
To find out more about how you can use Experience AI to teach AI and machine learning to your learners this school year, visit the Experience AI website.
Website: LINK