Reading Time:
2
minutes
Auf den Game Awards 2021 kündigte Remedy Entertainment "Alan Wake 2" an. Dort machte das finnische Entwicklerstudio klar: Es handelt sich um eine echte Survival-Horror-Erfahrung! Somit versucht sich Remedy erstmals an einem Horrorspiel. Der Vorgänger hingegen ist ein psychologischer Action-Thriller.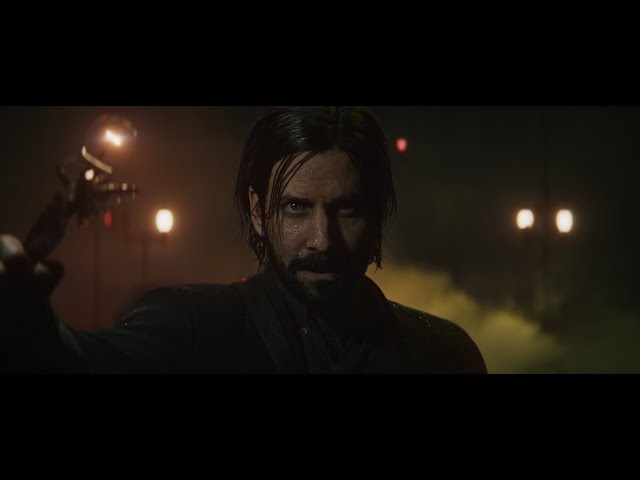 The Big Fish is coming
Vor der Ankündigung bezeichneten die Entwickler den Nachfolger intern als Big Fish. Mit diesem Projekt möchte Remedy nämlich einen besonders großen Fang machen. Und tatsächlich bekommen wir es hier mit dem bisher ambitioniertesten Spiel des Studios zu tun.
Wie umfangreich das Drehbuch ausfällt, veranschaulichte Sam Lake letztes Jahr auf Twitter. "This story is a monster", teilte der Kreativdirektor darin mit.
Shoots ongoing with our stellar cast of actors. We've written a ton of pages with @yourpalclay, more than ever, I think (this story is a monster). More to come still after a short summer break from this dark place called the writers' room. #amwriting @remedygames @alanwake pic.twitter.com/mR51xtUkBe

— Sam Lake (@SamLakeRMD) July 8, 2022
Über die Handlung haben sich die kreativen Köpfe schon während der Entwicklung von Teil eins Gedanken gemacht. Den Vorgänger müsst ihr aber nicht kennen, um die Story der Fortsetzung zu verstehen.
Communications Director Thomas Puha machte bereits klar: Es sind KEINE Vorkenntnisse nötig. Wer den ersten Ableger gespielt hat, kann jedoch "tonnenweise Geschichten und Verbindungen" zusätzlich entdecken.

Wie lange euch Alan Wake 2 ungefähr beschäftigen wird? Laut dem Communications Director könnt ihr mindestens 20 Stunden Spielzeit einplanen.
Website: LINK