Reading Time:
2
minutes
Arduino Team — December 3rd, 2021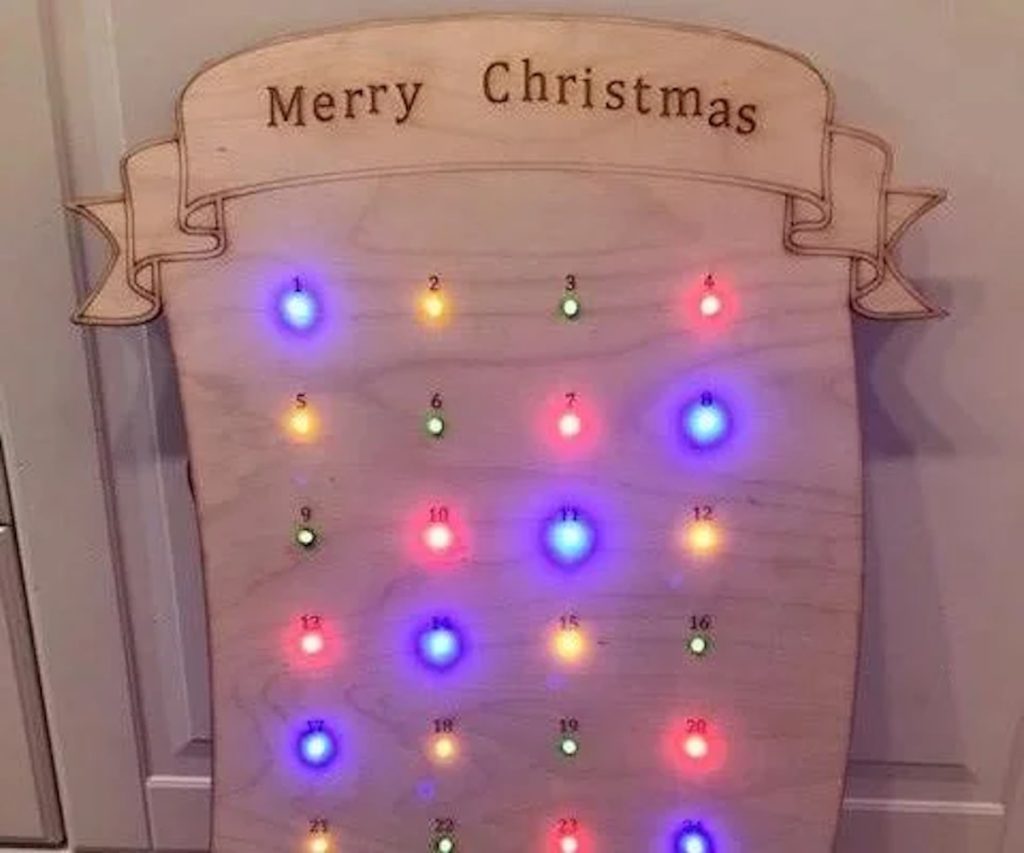 Along with the typical Christmas decorations of trees and elves sitting on shelves Tom Goff was motivated to build a DIY "Hackvent" calendar after being inspired by his son's request for one. The design differed from the traditional Advent calendar in that it features an array of 25 lights, one for each day, that light up sequentially whenever a button is pressed. After the final day is reached, the system begins to play a song and makes the lights dance around. 
To create the calendar's housing, Goff designed a 2D panel with cutouts for all the LEDs and an additional one for a single button. After laser cutting a piece of plywood, he got to work coming up with a circuit. The components included an Arduino Mega, 25 LEDs and resistors that are directly driven by the Mega's GPIO pins, an ISD 1760 module that plays music from its embedded ROM, and a small 2W speaker. 
After loading the code onto the Arduino, Goff tested his new Hackvent calendar by pressing the button 25 times and then stepping back to watch the resulting light show. You can read more about his project here on Instructables or watch his demonstration video below.
Website: LINK