Reading Time:
2
minutes
Over the last few months, Pratham Education Foundation and Code Club have successfully piloted a programme across 40 villages in rural areas of two Indian states, supporting children and young volunteers there to get hands-on with coding.
Pratham (pratham.org.in) is one of India's largest NGOs (non-governmental organisations). It was established in 1995 with the aim of providing educational opportunities for young people living in the slums of Mumbai.
To lay the groundwork for their collaboration with Code Club, Pratham first held a series of village meetings at which 16- to 25-year-olds could sign up to become Code Club volunteers. They attended a training session to build their confidence and learn how to set up a Raspberry Pi computer, use Code Club Scratch projects, and share their coding skills with young people attending their Code Clubs.
The kits needed for these Code Clubs each contained a Raspberry Pi computer, keyboard, monitor, and a mouse and were provided by Pratham.
Success story
The initiative was a remarkable success: 1109 Code Club members took part and 50 young adults trained as volunteers. The Pratham Code Club project has now funded 244 Code Clubs across 40 villages in Uttar Pradesh and Maharashtra.
The aim was to introduce youngsters to coding and digital technology, while adults learned how to become Code Club leaders.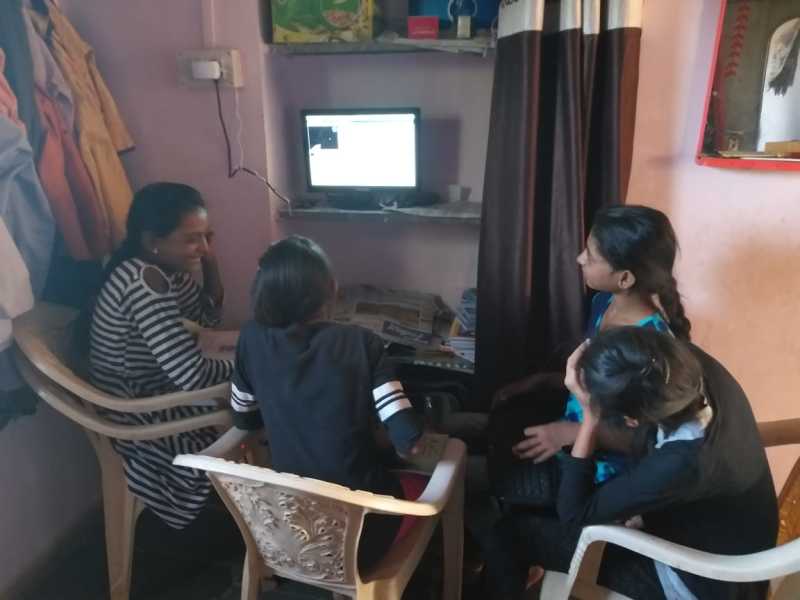 One of the youth volunteers summed up the Code Club's importance: "It is only because of these sessions that I was introduced to this world of computers and I know what coding means."
To partner with Raspberry Pi in India, email india@raspberrypi.org. To help Code Club grow in other countries, email hello@codeclubworld.org.