Reading Time:
5
minutes
We love hearing from members of the community and how they use their passion for computing and digital making to inspire others. Our community stories series takes you on a tour of the globe to meet educators and young tech creators from the USA, Iraq, Romania, and more.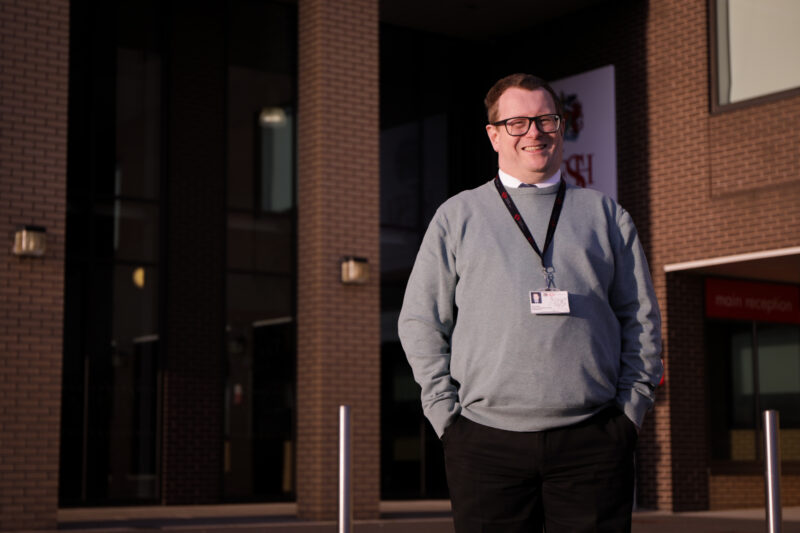 For our latest story, we are in the UK with Spencer, a Computer Science teacher at King Edward VI Sheldon Heath Academy (KESH), Birmingham. After 24 years as a science teacher, Spencer decided to turn his personal passion for digital making into a career and transitioned to teaching Computer Science.
Meet Spencer
From the moment he printed his name on the screen of an Acorn Electron computer at age ten, Spencer was hooked on digital making. He's remained a member of the digital making community throughout his life, continuing to push himself with his creations and learn new skills whenever possible. Wanting to spread his knowledge and make sure the students at his school had access to computer science, he began running a weekly Code Club in his science lab:
"Code Club was a really nice vehicle for me to get students into programming and digital making, before computer science was an option at the school. So Code Club originally ran in my science lab around the Bunsen burners and all the science equipment, and we do some programming on a Friday afternoon making LEDs flash and a little bit of Minecraft. And from that, the students really got an exciting sense of what programming and digital making could be."

– Spencer
While running his Code Club, Spencer really embedded himself in the Raspberry Pi community, attending Raspberry Jams, engaging with like-minded people on Twitter, and continuing to rely on our free training to upskill.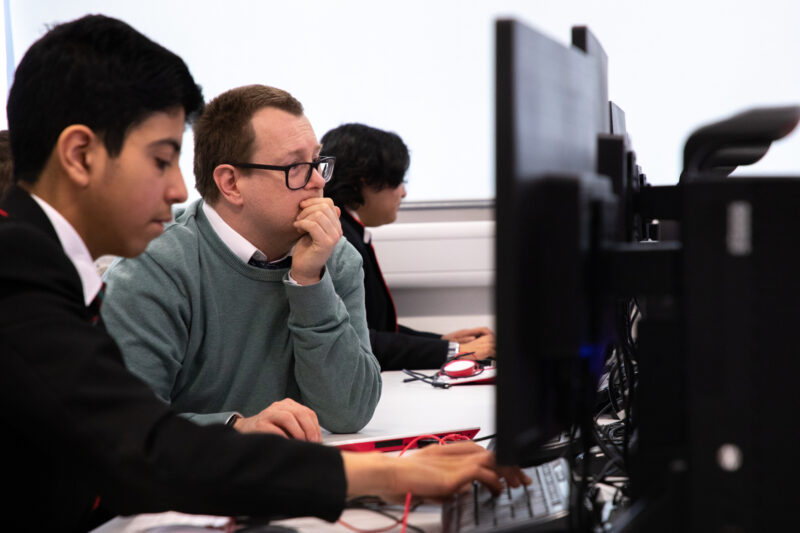 When leadership at KESH began to explore introducing Computer Science to the curriculum, Spencer knew he was the right person for the job, and just where to look to make sure he had the right support:
"So when I decided to change from being a science teacher to a computer science teacher, there were loads of course options you could find online, and a lot of them required some really specific prior knowledge and skills. The Foundation's resources take you from a complete novice, complete beginner — my very first LED flashing on and off — to being able to teach computational thinking and algorithms. So it was a really clear progression from using the Foundation resources that helped take me from a Physics teacher, who could use electricity to light and LED on, to a programmer who could teach how to use this in our digital making for our students."

– Spencer
Thanks to the support from KESH and Spencer's compelling can-do attitude, he was soon heading up a brand-new Computer Science department. This was met with great enthusiasm from the learners at KESH, with a willing cohort eagerly signing up for the new subject.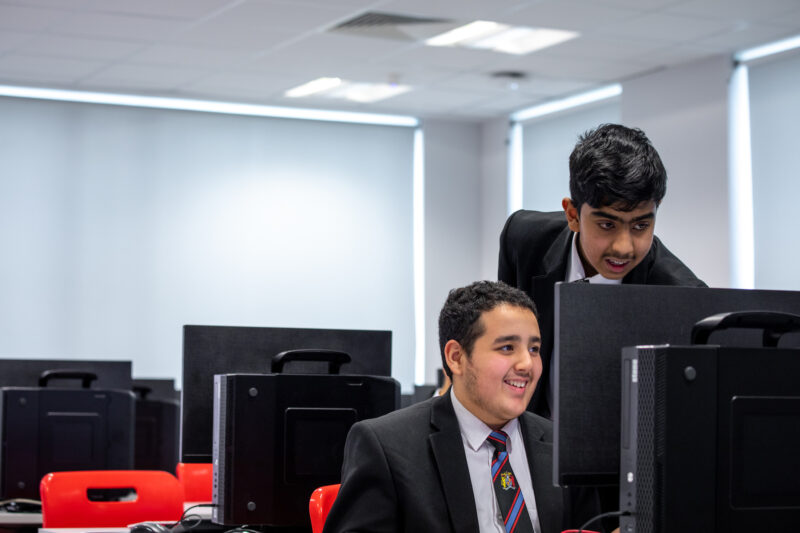 "It's really exciting to see how students have embraced Computer Science as a brand-new subject at school. The take-up for our first year at GCSE was fantastic with 25 students, and this year I've really got students asking about, 'Is there an option for next year, and how can I get on to it?' Students are almost blown away by the resources now."

– Spencer
Supporting all students
Spencer has a mission to make sure all of KESH's learners can learn about computing, and making his lessons accessible to all means he's become a firm favourite amongst the students for his collaborative teaching approach.
"Mr Organ teaches you, and then he just puts you in. If you do need help, you can ask people around you, or him, but he lets you make your own mistakes and learn from there. He will then give you help so you don't make those mistakes the next time."

– Muntaha, 16, GCSE Computer Science student, KESH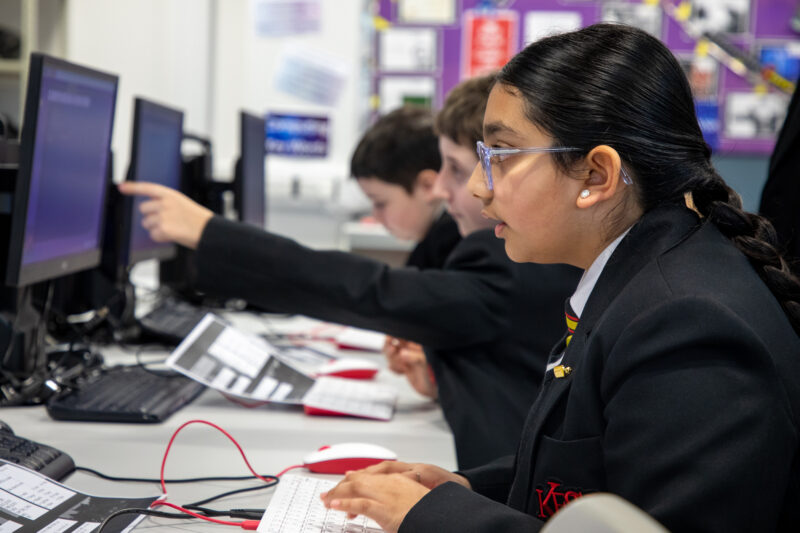 Spencer's work is shaped by his awareness that many of the learners at KESH come from under-resourced areas of Birmingham and backgrounds that are underrepresented in computing. He knows that many of them have previously had limited opportunities to use digital tools. This is something he is driven to change.
"I want my young students here, regardless of their background, regardless of their area they've been brought up in, to have the same experiences as all other students in the country. And the work I do with Raspberry Pi, and the work I do with Code Club, is a way of opening those doors for our young people."

– Spencer
Share Spencer's story and inspire other educators
As a passionate member of the Raspberry Pi Foundation community, Spencer has been counted on as a friendly face for many years, sharing his enthusiasm on training courses, at Foundation events, and as a part of discussions on Twitter. With the goal to introduce Computer Science at A level shortly, and an ever-growing collection of digital makes housed in his makerspace, Spencer shows no signs of slowing down.
If you are interested in changing your teaching path to focus on Computer Science, take a look at the free resources we have available to support you on your journey.
Help us celebrate Spencer and his dedication to opening doors for his learners by sharing his story on Twitter, LinkedIn, and Facebook.
Website: LINK