Reading Time:
2
minutes
Arduino Team — August 6th, 2021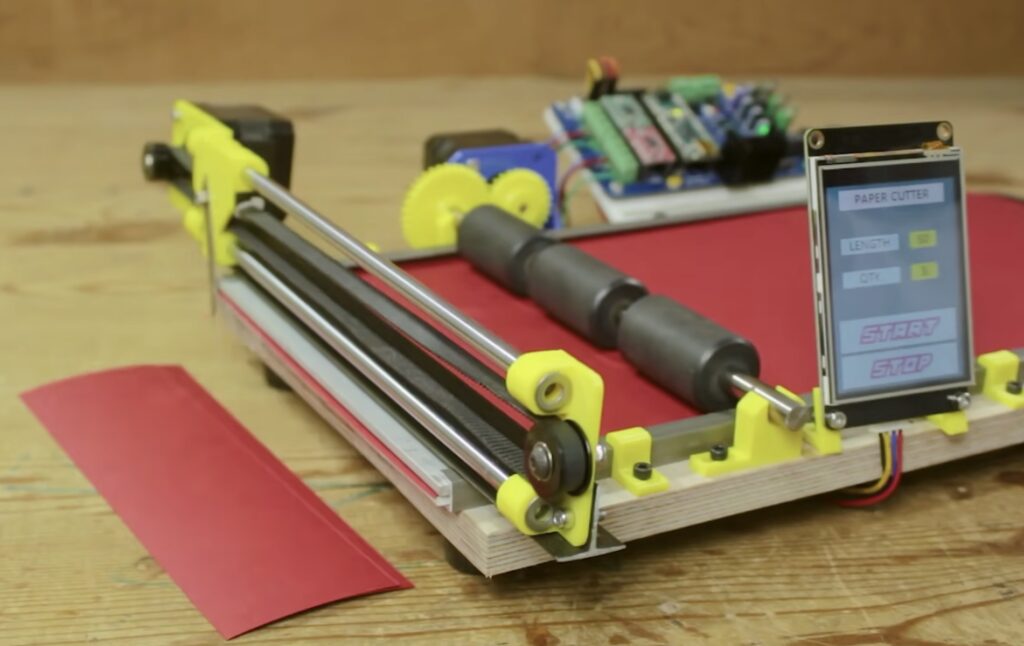 Sometimes, art projects can require the creation of many different pieces of material to be used in the construction of an item. Imagine wanting to build a mosaic out of construction paper but then realizing you'll need hundreds of tiny strips that are each cut to the exact same length. Luckily, YouTuber Mr Innovative has come up with a solution in the form of an Arduino-based paper cutter. This project follows from a recent one where he assembled an automatic wire cutting machine that can handle up to four different colors simultaneously.
Mr Innovative's design consists of a large block of wood for the base with a pair of opposing, parallel rails on either side. Just beside one of these is a NEMA 17 stepper motor with a gear that meshes with and rotates a set of rubber rollers that span the entire width of the machine to feed paper through. At the end of the base is another rail that supports the cutting head (a razor blade) which is slid back and forth with another stepper motor.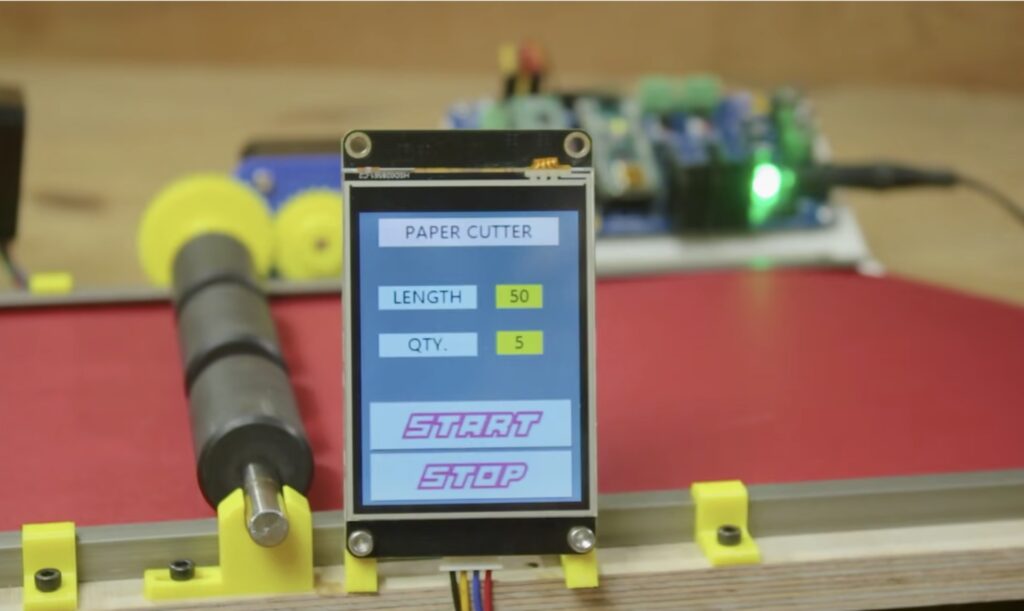 Both motors are driven by a custom control board that houses a pair of A4988 motor drivers and an Arduino Nano. An I2C-enabled screen sits at the front, and it displays a simple GUI with which the user can select both the length of each paper strip and how many should be cut.
You can view this project in more detail in Mr Innovative's demo/build video below.
Website: LINK