Reading Time:
3
minutes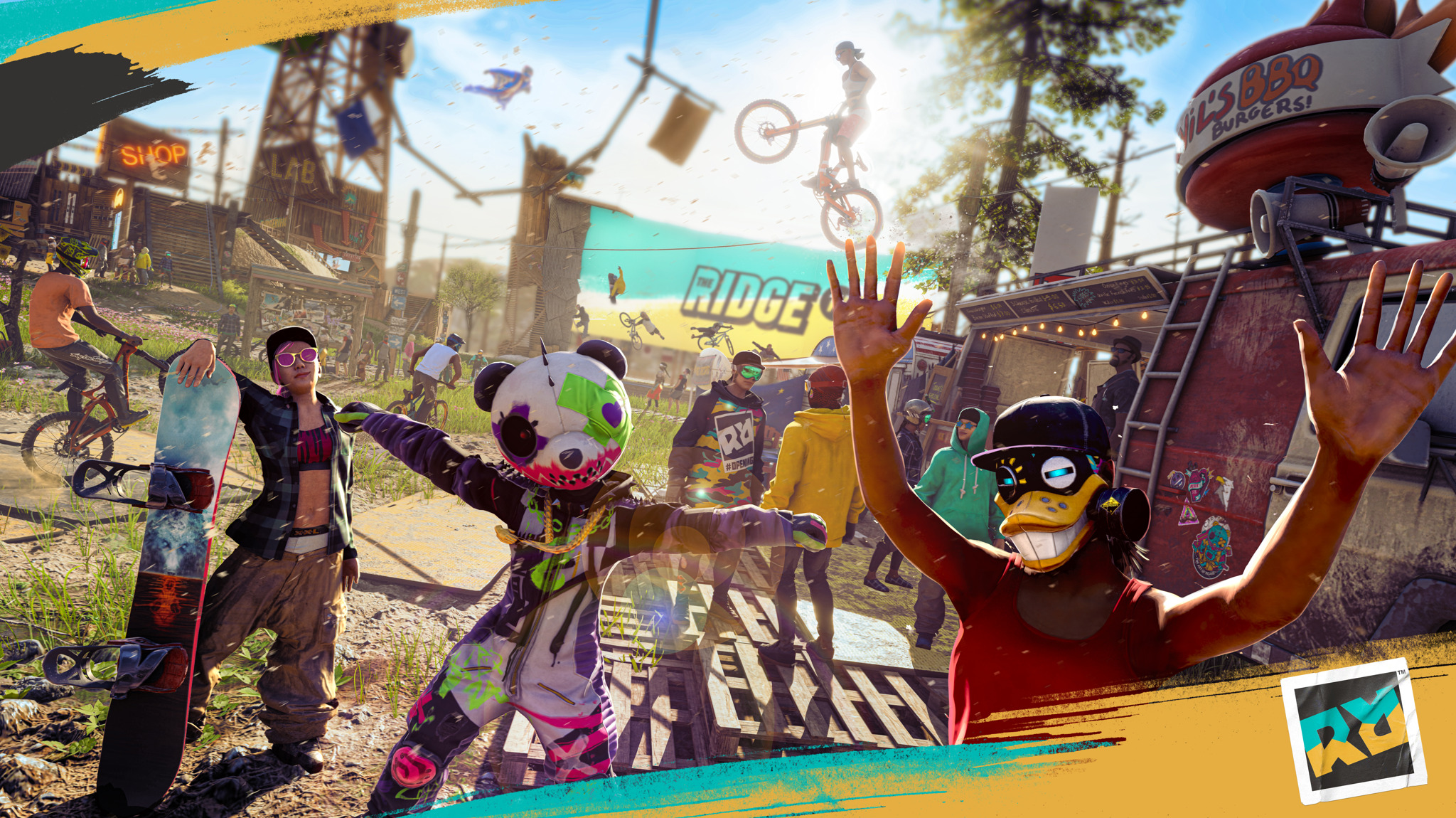 Düsseldorf, 25. August 2021 – Die Beta für Riders Republic™ ist ab sofort bis zum 28. August offen für alle Spielerinnen und Spieler. Die Open Beta steht auf Xbox One, Xbox Series X | S, PlayStation®4, PlayStation®5 und auf PC via Ubisoft Connect und dem Epic Games Store mit voller Crossplay-Unterstützung zur Verfügung und kann ohne Registrierung kostenlos heruntergeladen werden.
Der Open Beta Trailer kann unter folgendem Link gefunden werden:
Die Open Beta für Riders Republic gibt allen Outdoor-Extremsportfans mit Fahrradrennen, Schnee Tricks und Wingsuit sowie Raketen-Wingsuit einen ersten Blick auf drei Karrieren der verfügbaren Karrieren im Spiel. Spielende treten mit und gegen ihre Freund:innen in den verrücktesten Mehrspieler-Modi an, die im Laufe der Beta freigeschaltet sein werden:
Ab dem 25. August:
Massenstartrennen: Je verrückter, desto besser! In diesen epischen Multisport-Rennen treten mehr als 50 Spieler:innen** gegeneinander an. Neue Rennen erscheinen jede Stunde zufällig auf der Karte. Teilnehmende müssen sich in diesem adrenalingeladenen Rennen an die Spitze kämpfen, um zu gewinnen. Bis zu 6 verschiedene Massenstartrennen werden in der Beta verfügbar sein.

Tricks Battle: In 6v6-Matchups gilt es, so viele Tricks wie möglich auf den verschiedenen Modulen zu landen und damit Punkte zu sammeln. Das Team mit der höchsten Punktzahl gewinnt.

Versus-Modus: Hier schließen sich Freunde und Freundinnen zusammen und kämpfen um den ersten Platz.
Ab dem 27. August:
Free-for-All: Spieler:innen stellen sich in 12er-Sessions einer ausgewählten Playlist mit spannenden Events.
Alle Multiplayer-Modi und Karriere-Events können in Gruppen mit bis zu fünf anderen Spielerinnen und Spielern gespielt werden. Rider:innen können die Beta nutzen, um zu trainieren und sich zum ersten Mal beweisen, bevor in der Zukunft weitere anspruchsvolle Wettbewerbe und Events auf sie warten.
Alle weiteren Informationen zur Open Beta von Riders Republic, inklusive des kompletten PvP-Eventplans, gibt es unter folgendem Link: https://ridersrepublic.com/beta-open-to-all
Weitere Informationen zu Riders Republic gibt es unter: ubisoft.com/de-de/game/riders-republic
Die neuesten Informationen zu Riders Republic und weiteren Ubisoft Spielen gibt es unter: news.ubisoft.com/de-de/
Riders Republic kann im offiziellen Ubisoft Store vorbestellt werden: store.ubi.com/de/home
Aktuell finden im offiziellen Ubisoft Store die Digital gamescom Dealz statt. Bis zum 7. September 15:00 Uhr können viele Ubisoft-Spiele des digitalen PC-Sortiments mit bis zu 75 % Rabatt erworben werden. Stark rabattiert sind auch die verschiedenen Editionen von Anno 1800, für das am 31. August das neue DLC "Dächer der Stadt" erscheint.
---
---
About Riders Republic
Developed by Ubisoft Annecy, Riders Republic invites players to jump into a lively social playground where they can experience the thrill of outdoor sports in an open and densely populated world. Players will roam freely with their friends in a huge and vibrant open world where they can compete and nail crazy moves through an exciting range of sports such as biking, skiing, snowboarding, wingsuiting and rocket wingsuiting across some of the most iconic American national parks. Whether players want to catch some major air with friends or ride solo to dominate the mountains and canyons, there are plenty of exhilarating moments and activities to be discovered. Riders Republic will be available on October 28 on PlayStation®5, PlayStation®4, Xbox Series X | S, Xbox One, Stadia, Luna and for Windows PC exclusively on both the Epic Games Store and the Ubisoft Store. The game will also be available on Ubisoft+*, Ubisoft's subscription service.
Website: LINK