Reading Time:
2
minutes
Magpie MIDI is an adaptive harmonica-style computer interface
Arduino Team — September 15th, 2020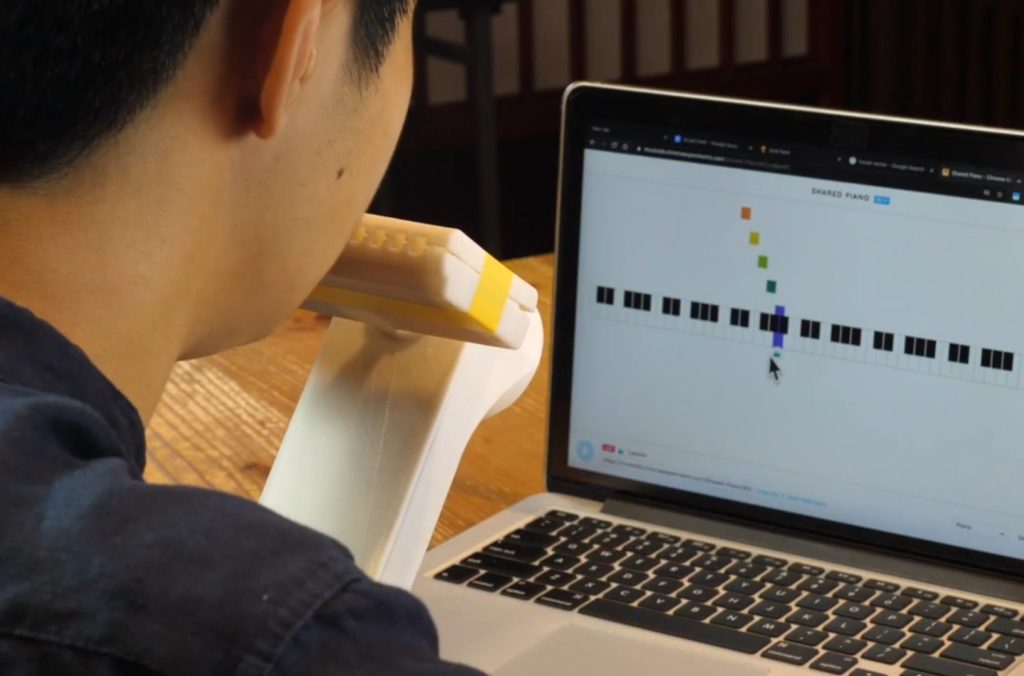 For those with certain physical restrictions, interfacing with a computer can be a difficult task. As a possible solution, Shu Takahashi and Pato Montalvo have come up with the Magpie MIDI hands-free interface. The adaptive tool, inspired in part by a harmonica, has 13 air holes that enable its user to "sip" and "puff" all 26 letters of the alphabet.
The Magpie MIDI also features an integrated joystick and potentiometer, allowing it to function as a USB mouse for navigating a computer screen, as a MIDI controller, and even as a gaming device. Everything is controlled by an Arduino Leonardo, and uses a CD74HC4067 multiplexer to accommodate the available inputs.
More info on this amazing assistive technology project can be found in Takahashi's tutorial, as well as the video below.
Magpie MIDI is an affordable adaptive tool that enables cerebral palsy patients and others with muscle control disabilities to express themselves in new ways. Meant to be easily customizable to meet different needs of varying degrees of disabilities, every aspect of hardware and software is open-source. The device offers new means for cerebral palsy patients and alike to express their creativity in areas of computer games, music, and writing.
Website: LINK