Reading Time:
2
minutes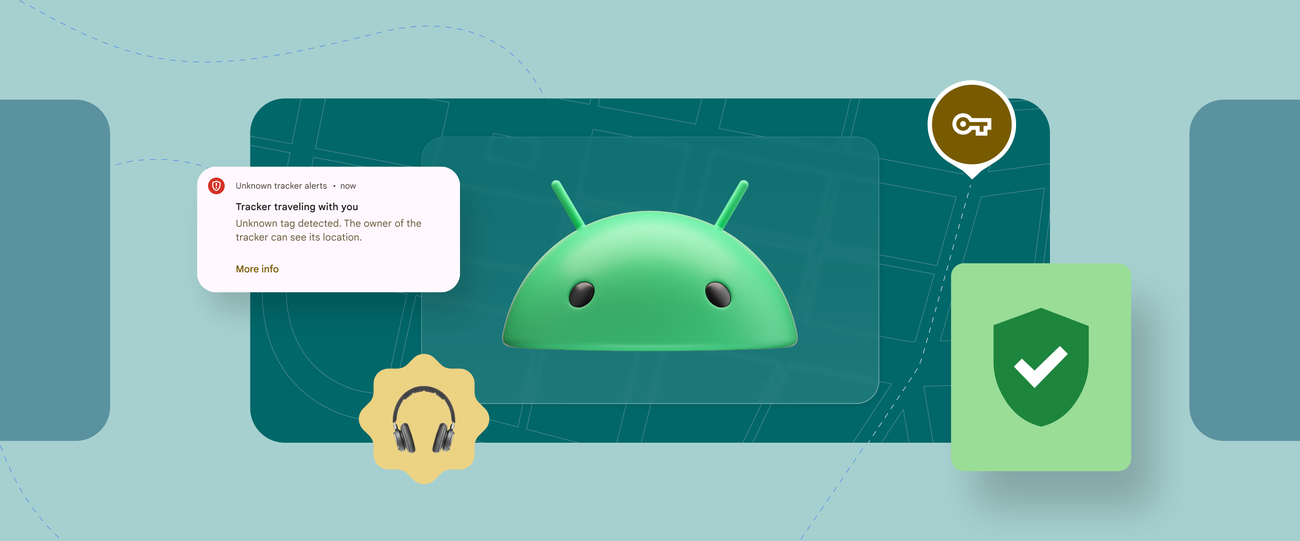 Currently, Find My Device helps you locate misplaced devices that have location capabilities and are connected to the internet — but we know that keeping track of every device in your life is getting more complicated. We've heard from you that being able to locate devices that are offline or that don't have location capabilities would make keeping track of your devices more seamless. That's why later this summer, we're launching a refreshed Find My Device experience that makes it easier than ever to locate your devices and belongings quickly and securely by ringing compatible devices or viewing their location on a map in the app – even when they're offline. The new Find My Device network will harness over a billion Android devices across the world to help you locate your missing belongings like headphones, tracker tags, or even your phone via Bluetooth proximity.
Attach Bluetooth trackers from Tile, Chipolo, and Pebblebee to your everyday objects — like your keys, wallets, or luggage to make them findable via the Find My Device network. And keep your ears open for updates to your existing Pixel Buds, as well as headphones from Sony and JBL, that will join the Find My Device ecosystem soon.
Most importantly, the Find My Device network was built with user privacy as a key priority. Location data crowdsourced from the network is end-to-end encrypted, which ensures Google can't see or use it for any other purposes. We will be sharing more about all the privacy safeguards we've built into the Find My Device network to prioritize user safety ahead of our feature launch.
Website: LINK