Reading Time:
2
minutes
This article was written by Valentina Chinnici, Arduino Education Product Manager.
The last year has clearly been challenging for educators around the world due to the pandemic. Yet despite these difficult times, educators and students haven't stopped getting hands-on and experimenting with STEM.
But how is it possible to create a systematic environment for student ideas through scientific observation when the science lab is no longer accessible?
It's down to creativity and innovation, which haven't been put on hold even during a pandemic. Teachers have had to adapt quickly to this fast-changing environment, and technologies like Arduino have supported this adaptation, providing educators with flexible tools to keep experimenting from home.
Arduino is committed to making STEM accessible for all students, with free tools and resources like the Arduino Science Journal app to collect data, leveraging either your mobile device or external sensors connected to Arduino, or a portable science lab for your remote needs (now on sale).
Teachers can also take advantage of different boards to experiment with science, which is what UK-based physics teacher, Alan Bates, did. Bates created an experiment to demonstrate the phenomenon known as the conservation of momentum, published in the February edition of The Physics Teacher.
Bates combined an Arduino Uno Rev3 and a PASCO Smart Cart to create a movable rubber band launcher to investigate the conservation of momentum, and the energy transferred by the system as the potential energy of the rubber band is released. The Arduino board was used instead to activate the motion releasing the rubber band, and consequently, the cart.
The launcher was made with a wooden stick, a nail, and the rubber band, placed on a low-friction track, and mounted on top of a PASCO smart cart base. Masses are added to the cart every three measurements of recoil velocity.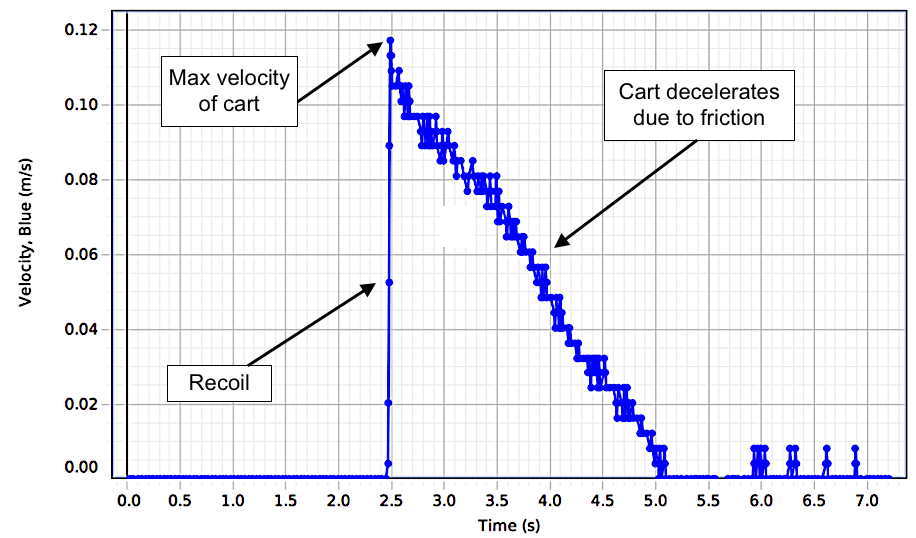 Thanks to this scientific investigation, Bates was able to demonstrate and verify that, "elastic potential energy is not only transferred into kinetic energy, but also into other types of energy that include thermal and sound energy."
For more information on the findings and analysis of the Conservation of Momentum with Dual Technologies, get your copy of the February edition of The Physics Teacher.
Website: LINK