Reading Time:
< 1
minutes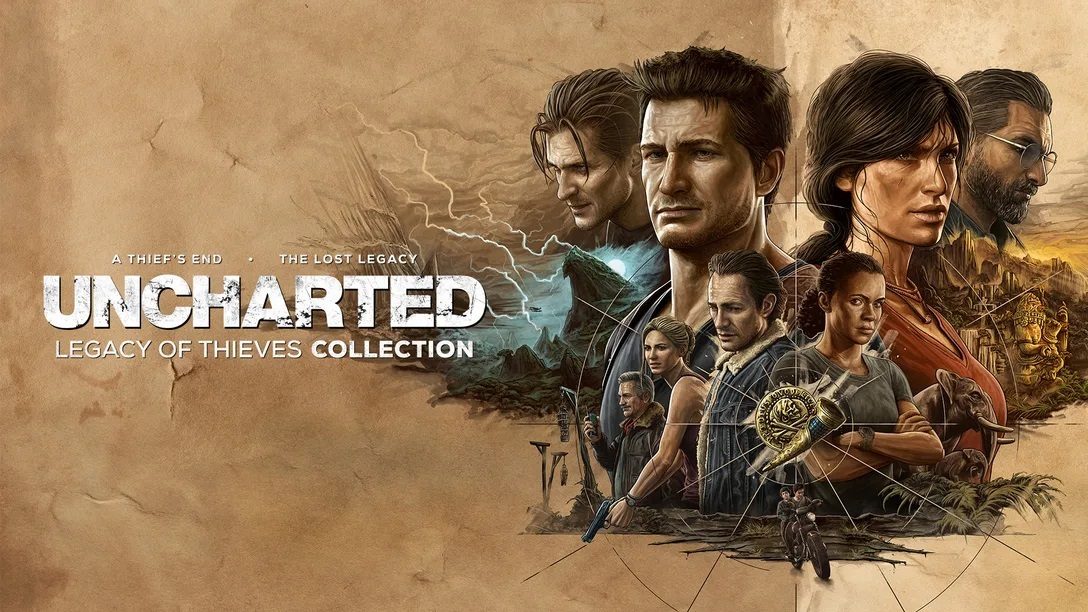 Wir freuen uns sehr, ankündigen zu können, dass wir Uncharted mit der Veröffentlichung der Uncharted: Legacy of Thieves Collection auf die PlayStation 5-Konsole und den PC bringen werden.
Dieses brandneue Remaster-Paket enthält Uncharted 4: A Thief's End mit Nathan Drake, der sich auf der Suche nach dem verlorenen Schatz von Kapitän Avery auf ein letztes, haarsträubendes Abenteuer begibt, das ihn vom Dschungel Madagaskars bis zur verschollenen Piratenkolonie Libertalia führt. Daneben ist noch Uncharted: The Lost Legacy enthalten, das die spektakulären Ereignisse auf Chloe Frazers Reise von der verdächtigen Verbündeten hin zur Heldin erzählt. Zusammen mit der berüchtigten Söldnerin Nadine Ross durchkämmt Chloe die Westghats in Indien nach Ganeshas goldenem Stoßzahn.
Die Uncharted: Legacy of Thieves Collection wird Anfang 2022 für PS5 verfügbar sein. Die PC-Version wird von unseren Partnern bei Iron Galaxy entwickelt und erscheint kurz nach der PS5-Version. Wenn diese Termine näher rücken, werden wir weitere Informationen für euch haben.
Ich muss wohl nicht erwähnen, wie aufgeregt wir sind, dass mit der Uncharted: Legacy of Thieves Collection noch mehr Spieler die Gelegenheit bekommen, Nathan, Chloe, Nadine und all die anderen Charaktere kennenzulernen (und ins Herz zu schließen).
Macht euch bereit, (erneut) euer Glück zu suchen. Oder vielleicht findet ihr es ja zum ersten Mal – bringt aber auf jeden Fall einen Enterhaken mit!
Website: LINK